24/7 Customer Service 1-866-236-8417
Recent Searches
Clear Recent Searches
S.A.N.:

Testo Hardcore
Increase Endurance!*
Support Testosterone & Endurance!*
Supported Goal: Build Muscle
Main Ingredient: Tribulus
S.A.N. Testo Hardcore Product Guide
SUPPORT TESTOSTERONE
& ENDURANCE
TESTO HARDCORE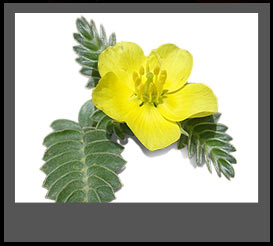 TRIBULUS
SAN's Testo Hardcore contains 2000 mg of Tribulus Terrestris which was specifically standardized to contain 90% Steroidal Saponins (the active constituents believed to be involved with the regulation of Testosterone) . Tribulus Terrestris has been extensively researched for its ability to naturally support testosterone levels via LH stimulation in the pituitary gland. Tribulus is often used to support endurance and sexual health due to its natural test boosting effects in man. Some anecdotal reports also state that Tribulus is believed to stimulate faster recuperation and recovery from exercise.*
SAN's Testo Hardcore is also fortified with research backed Zinc and Magnesium Oxide. Taken together, this tag team of minerals was designed to maximize absorption of the minerals as well as to reduce recovery from exercise.
Zinc and Magnesium are two elements in SAN's Testo Hardcore that support maximizing absorption and reducing recovery from exercise.
Zinc is documented to play a chief role in the regulation of cellular growth and tissue repair. * Magnesium, on the other hand- is extremely essential for the maintenance of electrolytes, energy production and normal muscular contraction. Since physical activity can increase the need for these two minerals- its supplementation becomes a must for those who desire rapid muscular development, strength and endurance via an effective and more importantly safe dietary aid.*
TESTO HARDCORE HIGHLIGHTS
Maximizes muscular development*
Stimulates faster recuperation and recovery
after exercise*
Support endurance and sexual health*
S.A.N. Testo Hardcore Purchase Information
Order today using our 100% secure server and get it at the lowest prices in the world with our fast, inexpensive 2-3 day shipping! NOBODY beats our overall price!
90 Caplets

$22.99

$12.98

In Stock
Recommended For You
More Info
MusclePharm Presents:
No Loading Required, No Bloating, Pharmaceutical Quality Creatine with No Additives*

More Info
Optimum Nutrition Presents:
Supports Healthy Heart Function, Joint Flexibility, and Cell Production*
Do You Use This Product?
90 Caplets

$22.99

$12.98

In Stock
Manufacturer information:
This works well with:
What's in S.A.N. Testo Hardcore?
Serving Size: 3 Caplets

Servings Per Container:

30

Amount Per Serving

% Daily Value **

ZMA-Pro Complex consisting of:

Vitamin B6 (as Pyridoxine HCI)

5 mg

250%

Magnesium (as Oxide 55%)

450 mg

113%

Zinc (as Oxide 22%)

23 mg

153%

Tribulus Terrestris (min. 90% Saponins)

2,000 mg

†

** Percent Daily values based on a 2000 calorie diet.

† Daily values not established.

Other Ingredients:

Calcium Carbonate

, Cellulose

, Stearic Acid

, Silicon Dioxide

, Croscarmellose Sodium

, Hypromellose

, Dextrin

, Magnesium Stearate

NO Yeast, Wheat, Salt, Soy, Dairy, Citrus, Fish or Preservatives added
Directions For Testo Hardcore: Take 3 caplets once daily with your meals. Do not exceed 3 caplets in any 24 hour period.
Warnings: Use only under the advice of your physician if you have a medical condition or are taking other medications. If you are pregnant or nursing, have heart disease, kidney disease, depression, diabetes or difficulty in urination due to enlargement of the prostate, seek the advice of a health care professional before using this product.
* These statements have not been evaluated by the Food and Drug Administration. This product is not intended to diagnose, treat, cure, or prevent any disease.