I-BCAA-MAX
Ultra Soluble BCAAs!
32,000,000+
Orders Shipped
Fastest
Shipping
Lowest
Prices
24/7/365
Live Support
Largest
Selection
Product Overview
I-Bcaa Max

PH controlled and water soluble bcaas
Support body alkalinity already in a normal range*
Enhances endurance*
Fueled with magnesium glycyl glutamine
Contains muscle recovering mineral*
Enhances workout capacity*
A nutritional tool designed to support peak workout capacity, reduce recovery time and build more muscle, I-BCAA-MAX by SAN Nutrition offers a 2 punch combination of benefits wrapped up into one complete profile.*
Peak Athletic Performance Factor # 1 – Alkaline Balance already within a normal range
The human body is designed to maintain a very delicate pH balance in its fluids, tissues and systems. Upholding this balance can help support: oxygenation, energy, recovery, hydration and nutrient utilization on a cellular level. With I-BCAA-MAX, strength athletes can now maximize the effect of the anabolic window.*

I-BCAA-MAX contains the effective acid buffers: bicarbonate, chelated calcium, sodium, potassium and magnesium all combined in a proprietary delivery process called pHMODX.*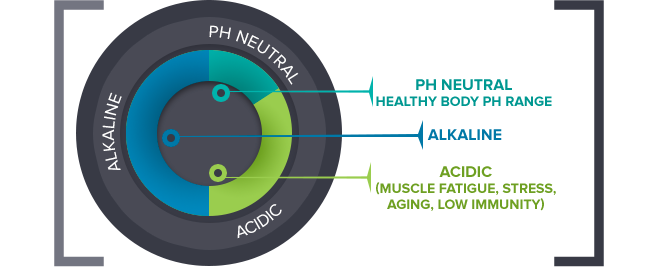 SAN Nutrition designed the formula to maintain and support post workout cellular hydration and amino acid uptake.*

Research conducted on endurance athletes showed MGG (Magnesium Glycyl Glutamine Chelate) helped reduce lactic acid build up, enhanced workout capacity and supported a reduction in DOMS (delayed onset muscle soreness).*
Peak Athletic Performance Factor #2– Protein Synthesis
I-BCAA-MAX is fueled with instantized, scientific-grade BCAA's in a 4:1:1 ratio: L-Leucine, L-Valine and L-Isoleucine. Recent studies show that the post workout BCAA's, especially L-Leucine play a primary role in stimulating protein synthesis needed to build more muscle and reduce recovery time when taken before, during and after workouts.*
Rounding out the formula are: L-Glutamine to support healthy immune function; a patented form of Zinc to support natural healthy testosterone levels; calcium and manganese (TRAACS®) to help support healthy bones and ligaments.*

SAN Nutrition's custom I-BCAA-MAX formulation dissolves instantly in water leaving no grit or unsightly particles. It's highly absorbable and bio-availability.*

Product Recap:
Support body alkalinity already within a normal range*
Enhances endurance*
Fueled with magnesium glycyl glutamine
Contains muscle recovering mineral*
Enhances workout capacity*
Ratings & Reviews
By clicking the button above, you agree to entering the Bodybuilding.com Reviews section. Products in the Store are not intended to diagnose, treat, cure, or prevent any disease.

I really love it. It is wonderfull supplment.
I am believer in BCAA supplementation and I would say that I-BCAA max has so far lived up to its expectations. I feel less winded and more hydrated while sipping this. I won't say my soreness has been completely eliminated but a little less bothersome since I have been using this. Tastes good too very unique and refreshing

I really love it. It is wonderfull supplment.
enhanced endurance, Increase time to recover, Hydration, all substantially increase
Taste(5/10)- I'm not a fan of the cool melon flavor at all! I think if they had more options as far as flavor goes, it would be better. I couldn't imagine drinking this as an intra, so I have been using a scoop or 2 post workout. I used 1-2 scoops in 8-16oz of water and the taste is VERY mild and it doesn't pull through very well. I even messed with the ratios of water to powder and it just didn't taste good to me. Its not the worst supplement Ive tasted, but it had just a strange taste to me. The cool thing about this product is that there is no filler crap in it and it has no artificial additives in it. Mix ability(9/10)- This product mixes very well. No nasty leftovers or clumping, which is always a plus. No matter what the mix ratio was, it always mixed the same. I used a regular shaker cup and a blender bottle and there wasn't much difference between both. Recovery(8/10)- This is what I was the most concerned about. I am a true believer in the use of bcaa's and I never go a day without them. I noticed that my doms were a lot less severe while taking this product. Recovery time was boosted which is a plus and I love that it works.
OK, time for my final review, as I finished the tub this morning. I was given this to review, and I am very grateful. Taste: 7/10 Not my favorite flavor, but it kinda grew on me a bit. Initially, I gave this about a 5-6, mostly because I was expecting a different flavor! Not a cantaloupe fan, so take that into account with this rating! Mixability: 9/10 Mixes great, no real complaints here. Good for a BCAA product. Effectiveness: -/- Not really sure how to rate this. I didn't notice any huge gains that I can attribute to this. I use BCAAs because I train fasted, and I had no noticeable muscle loss, so there is that! It might be more noticeable if I was using it every day. DOMS was minimal, but not sure if it is attributable solely to this product. Value: 7/10 Still keeping this the same, as this product is a bit pricey. It is a great product, but there are some cheaper BCAAs out there.
† This price is the retail price for this product found at one or more retail websites in the last 30 days. The price may not include shipping cost, tax, sale or promotional prices, or discounts such as member pricing. Prices may change. Bodybuilding.com verifies this price every 30 days.