24/7 Customer Service 1-877-991-3411
S.A.N.:

CONQUEST 250
Non-Hormonal Recomposition Support!*
Estrogen Controller & Muscle Builder!*
Supported Goal: Build Muscle
Main Ingredient: Ursolic Acid
S.A.N. CONQUEST 250 Product Guide
LIMITED TIME OFFER! For a limited time, buy 1 S.A.N. CONQUEST 250, 90 Capsules & get 1 FREE! Hurry while supplies last! Both items will be added to the cart when you order one and a discount for the second item will automatically be applied.
See Store Discounts and Discounted Subtotal at the bottom of the cart.
MAD SCIENTISTS OF MUSCLE...
FLIP THE INDUSTRY UPSIDE DOWN!
Crowds Gather For Nutrient That Supports Lean Muscle and Helps Burn Ugly Fat*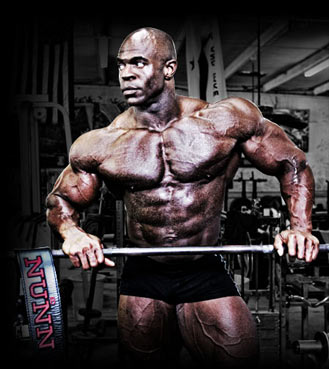 NEVER GO WITHOUT RESULTS AGAIN!
Have you had it with gut busting... train till you puke workouts... that leave you lying on the gym floor... practically drowning in your own sweat with little to no visible results to show from it? I mean zilch, nada, nothing!
You've read every article on training, nutrition and supplements. Even worse, you can recite the 'Encyclopedia of Muscle' frontwards, backwards and sideways... yet you're still tormented that your rate of progress wouldn't worry a turtle on crutches!
Can you keep this between you and me? Everyone and I mean everyone hates lack of results. Don't you? The trick is to find the roadblock that's keeping you from bigger arms, an impressive bench press and chiseled abs. Well it's time to ask yourself a serious question...
Are Your Workouts Eating Your Muscle Alive?
It's possible and even likely, they are! How's that for a kick in the teeth? Why is that? Muscle growth is inhibited by catabolism. Simply put your body is literally breaking down muscle tissue faster than it can recover and build new muscle. It's a metabolic nightmare for anyone that wants a badass body. The solution is...
A Simple Supplement That Helps Supports Muscle And Healthy Body Composition*
SAN RESEARCHERS INTRODUCE CONQUEST 250
SAN has vowed to keep up with the incredible demand for CONQUEST 250. What caused the demand? Experiments showed that ursolic acid found in apple peels can prevent muscle catabolism and jack up muscle growth by up to 15 per cent!* What's even better is that strength tests suggested increased strength.* Not only that but... it etches off body fat like a torch on a wax candle... by helping promote healthy body composition!*
Think about that. Want bigger arms... capped shoulders... an impressive bench and chiseled abs? Yes of course you do. Well here's the crazy part; a new study says it can also support health by promoting healthy blood sugar and cholesterol levels already in normal range.*
An impressive study, published in the journal Cell Metabolism, showed that ursolic acid helped reduce catabolism in lab animals.* Scientists surmise that ursolic acid may support the systems that fight muscle loss and fat buildup.*
Never go another week without progress from your workouts.
CONQUEST 250 was created for the serious muscle athlete that wants results. Put CONQUEST 250 in your corner. Never go without results again. CONQUEST 250 has emerged onto the muscle-building world. It will never be the same. So be prepared to support new muscle…promote healthy body composition, and boost strength.* Get your supply of CONQUEST 250 right now! The time is now, the place is here, get CONQUEST 250 and get results!
S.A.N. CONQUEST 250 Purchase Information
Order today using our 100% secure server and get it at the lowest prices in the world with our fast, inexpensive 2-3 day shipping! NOBODY beats our overall price!
90 Capsules

$79.98

$26.99

In Stock
Recommended For You
More Info
SmartShake Presents:
The World's Smartest Shaker With 2-3 Storage Compartments!

More Info
Optimum Presents:
Natural Overall Health Support for a Healthy Heart and Joints!*
Do You Use This Product?
90 Capsules

$79.98

$26.99

In Stock
Manufacturer information:
This works well with:
What's in S.A.N. CONQUEST 250?
90 Capsules

Supplement Facts

Serving Size

3

Capsules

Servings Per Container

30

Amount Per Serving

% Daily Value

Ursolic Acid (Derived From Paulownia Tomentosa [Thumb.] Steud.)

250

mg

†

† Daily Value not established
Other Ingredients:

Microcrystalline Cellulose

, Magnesium Stearate

, Silicon Dioxide

, Titanium Dioxide

Contains Corn. Capsule Made From Plant Cellulose.

NO Yeast, Wheat, Sugar, Salt, Soy, Dairy, Citrus, Fish Or Preservatives Added.
Directions For CONQUEST 250: Take 3 capsules up to two times daily with meals. Use CONQUEST 250 in conjuction with a diet and exercise program. This program does not need to be cycled.
* These statements have not been evaluated by the Food and Drug Administration. This product is not intended to diagnose, treat, cure, or prevent any disease.