Organic Foods Guide
Introduction To Organic Food
Watch this quick video to get the scoop on organic food!
Say "NO!" To Processed Junk
TASTY AND NATURAL ORGANIC FOOD
With more and more genetically modified food, processed food, and chemical fertilizers, many people are looking to get back to their roots with organic food. Organic products are completely natural and will provide nothing but down-to-earth, healthy nutrition.
While the total number of calories that you're taking in along with the break-down of proteins, carbs, and fats will influence how you function and look each day, the quality of these nutrients will dramatically influence how you feel.
With organic food products you can support healthy nutrition by feeling confident about what's going into your body. Whether you need a greens product to support digestive health, a protein bar to help your muscles recover after a hard workout, or a flaxseed bar to help meet your omega fatty acid intake for the day, organic food products have you covered!*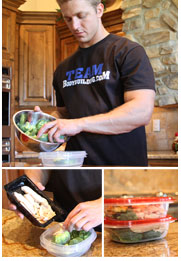 1-16 of

16

Results
---
Sort By:
---
Show:
* These statements have not been evaluated by the Food and Drug Administration. This product is not intended to diagnose, treat, cure, or prevent any disease.
1-16 of

16

Results
---
Sort By:
---
Show:
Categories Index