Neuro-transmitters Guide
Introduction To Neuro-
Transmitters
Watch this quick video to get the scoop on neurotransmitters!
Get Those Synapses Moving!
NEUROTRANSMITTERS FOR BRAIN FUNCTION*
Neurotransmitters may support the transfer of signals from the brain to the rest of the body, allowing for efficient and effective brain operation.*
Anyone who does intense physical activity, hits the books hard in school, or puts in full days at work knows that keeping a strong head on your shoulders is important. Neurotransmitters may enhance neurotransmitter activity in the brain to encourage brain function, memory, concentration, and clarity.*
Pick up one of our neurotransmitters products and keep firing on all cylinders!*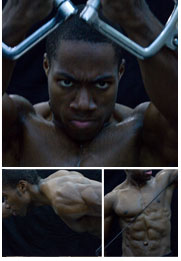 Prepare For Mental Performance
NO MORE "BRAIN DRAIN" WITH NEUROTRANSMITTERS*
Whether you are looking to encourage well-being, promote memory and focus, or just want to be in the zone for your workout, benefit your brain with neurotransmitter ingredients such as:
Phosphatidylserine - thought to maintain nerve cell integrity, enhance cognition, and support cell signal transmission.*

5-HTP - converts in the brain to a chemical called serotonin, which is an important brain chemical that may benefit mood, behavior, appetite, and sleep.*

GABA - has a great number of positive effects on the nervous system, and may help nerve impulses communicate better.*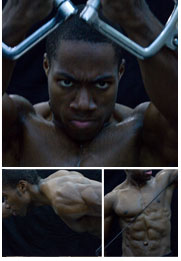 1-20 of

61

Results
---
Sort By:
---
Show:
* These statements have not been evaluated by the Food and Drug Administration. This product is not intended to diagnose, treat, cure, or prevent any disease.
1-20 of

61

Results
---
Sort By:
---
Show:
Categories Index