Click here to enlarge
Mass Gainer
Unbelievable Taste Sensation!
Massive 1,326 Calories Per Serving!
Supported Goal:
Build Muscle
Main Ingredient:
Whey Protein
25,000,000+
Orders Shipped
Fastest
Shipping
Lowest
Prices
24/7/365
Live Support
Largest
Selection
Product Overview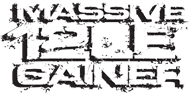 Powered by MAXXPRO™ Protein Blend
Fortified with Mass Building BCAAs*
Stacked with Essential Amino Acids
Unbelievable Taste Sensation!
MuscleMaxx™ Mass Gainer has arrived. With a massive 1,326 calories and 56 g of protein in every serving, you will support mass like never before.* 4 blends provide you with 4 different proteins, each designed to absorb at a different rate providing you with fast and slow protein delivery.* Carbohydrates are the key to driving rapid muscle gains quickly.* MuscleMaxx™ Mass Gainer provides a whopping 253 g of 3 forms of carbs to fuel your gains and performance in the gym.*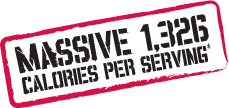 Creatine is widely considered to be the most effective strength and size building supplement known to sports nutrition science; MuscleMaxx™ has included two forms of creatine MAXX Amino Matrix to rapidly boost your gains.*
To further enhance recovery and increase muscle protein synthesis, MuscleMaxx™ Mass Gainer is fortified with aminos like L-Glycine, L-Glutamine and the essential BCAAs L-Leucine, L-Valine and L-IsoLeucine.*

MuscleMaxx™ Mass Gainer is a rapid mass gainer that provides a complete spectrum of nutrients that provide the necessary elements to fuel your gains.*
Ratings & Reviews
By clicking the button above, you agree to entering the Bodybuilding.com Reviews section. Products in the Store are not intended to diagnose, treat, cure, or prevent any disease.