DPX Cuts
Advanced Water-Loss Agent!*
32,000,000+
Orders Shipped
Fastest
Shipping
Lowest
Prices
24/7/365
Live Support
Largest
Selection
Product Overview
Advanced Diuretic Formula
Get Leaner, Tighter, And More Defined!
At Muscleology™ we understand the needs of the competitor. When it comes time of the show, cutting excess water weight and accentuating muscle definition is a must! That's why our scientists have created DPXCUTS™, the ultimate solution to support a leaner, tighter, more defined body!*
Our Product Is The Best…
DPXCUTS™ provides ample doses of potassium and magnesium, two diuretics that cause the kidneys to unnecessary water and salt from the body. To amplify the effect, we've integrated into our formula artichoke leaf, dandelion leaf, peach leaf, and 4 other natural diuretic supplements to give you the results you need!*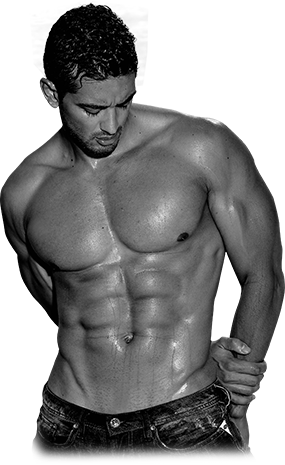 Raising
The Bar…
To give you incomparable results, we've integrated a regimen of iodine. The current trend is to shy away from the consumption of salt, causing an epidemic of iodine deficiencies across the developed world. Not only does a healthy consumption of iodine play a pivotal role in healthy brain development in children, it is also necessary in maintaining a healthy thyroid. A healthy thyroid is crucial in keeping your metabolism balanced, ensuring you're not just cutting weight, but keeping it off!
Featuring
Increased Metabolic Function*
Greater Muscle Definition and Hardness*
Leaner, Tighter, Sharper Body*
DPXCUTS™ also contains Yerba Mate and a moderate level of caffeine, boosting your supporting system and energy! Taking 1 capsule, 3 times a day, we'll be your go-to for the results you demand!
Warning: At Muscleology™ we care about your health as much as your passion. Because we care, due to the extreme potency and effectiveness of DPXCUTS™, we highly advise that you use this product for 7-10 days on and 7-10 days off.
"Your Performance... Our Passion!"
Ratings & Reviews
By clicking the button above, you agree to entering the Bodybuilding.com Reviews section. Products in the Store are not intended to diagnose, treat, cure, or prevent any disease.
This has been an effective product to help with fat loss. Noticed a big change in the first week then maintained loss during the whole time using the product. Gets rid of the bloated look and made me feel tighter in the abs.


This prdouct works pretty well. I only had a sample kit but for the few days I was taking them. I felt a great and tigher. I really want to go out a buy a full bottle to see what it can really do. But a kit, this stuff was pretty good!!!!!!!!!!!!!!!!
This stuff works pretty good, it's about the same as any other diuretic. I did notice a decent amount of water loss, about equivilent to the water loss of a low carb diet.
I had never used a "water pill" before, because I thought they were ineffective. This product proved me wrong! It's amazing for reducing that bloated look, and really bringing out muscle definition. My abs felt a lot harder while taking this product. I highly recommend it to anyone competing.