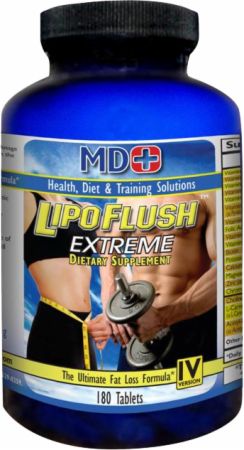 Click here to enlarge
LipoFlush
Diet Solutions!
Support Fat-Loss And Increased Energy!*
Supported Goal:
Weight Loss
Main Ingredient:
Caffeine
25,000,000+
Orders Shipped
Fastest
Shipping
Lowest
Prices

24/7/365
Live Support

Largest
Selection
Product Overview
LipoFlush is a research-driven, synergistic blend
of natural ingredients designed to support fat-loss, promote increased energy levels, and the maintenance of skeletal muscle.* While many other fat loss supplements work on one or at the most two dimensions of the fat loss equation, LipoFlush attacks fat from several independent and synergistic ways promoting fat loss.* On top of all this it helps preserve muscle so that when you lose weight it's mostly fat.*
Ratings & Reviews
By clicking the button above, you agree to entering the Bodybuilding.com Reviews section. Products in the Store are not intended to diagnose, treat, cure, or prevent any disease.