Licorice Root Guide
Introduction To Licorice Root
Watch this quick video to get the scoop on licorice root!
Surprise! This Herb Has Antioxidant Properties!
LICORICE ROOT HITS MORE THAN YOUR SWEET TOOTH
The licorice plant is used around the world and grows all across Eurasia. Recent studies suggest that licorice has remarkable rejuvenating effects on the cells of the digestive system and liver and may have antioxidant properties to help benefit the body.*
Supplementing with licorice root may provide digestive support, antioxidant properties, and adrenal gland support, huge benefits for athletes, weightlifters, and bodybuilders!*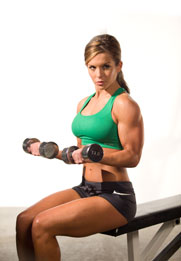 1-4 of

4

Results
---
Sort By:
---
Show:
* These statements have not been evaluated by the Food and Drug Administration. This product is not intended to diagnose, treat, cure, or prevent any disease.
1-4 of

4

Results
---
Sort By:
---
Show: