l-isoleucine
UNUSED CATEGORY Guide
Introduction To L-Isoleucine
Watch this quick video to get the scoop on l-isoleucine!
Muscle Tissue: Meet Your Match
TRY L-ISOLEUCINE FOR ENHANCED RECOVERY*
L-isoleucine is an essential branched-chain amino acid (BCAA). It's essential because your body can't make it and has to get l-isoleucine through foods. Brown rice and whole wheat products are good sources of l-isoleucine, and dietary supplements provide another way to get this important BCAA.
L-isoleucine comprises about eight percent of the total amino acid count in your body's protein structures, and l-isoleucine is the fourth most concentrated amino acid in muscle cells. Along with L-valine and L-leucine, L-isoleucine completes the triangle of BCAA support for advanced muscle recovery!*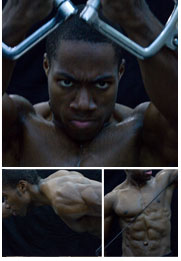 Don't Miss Out: Better Results Start Here
DISCOVER L-ISOLEUCINE BENEFITS
The main benefits of L-Isoleucine are:
Promotes fast muscle recovery after intense exercise*

Encourages improved sports performance*

Helps preserve lean muscle tissue*

Supports stable energy levels*

Preserves muscle glycogen*

May enhances focus and concentration during physical activity*

Ensures the body can utilize other amino acids being consumed*
To make the most of your BCAA intake, follow this formula: 2:1:1, meaning you need two parts L-leucine, one part L-valine, and one part L-isoleucine.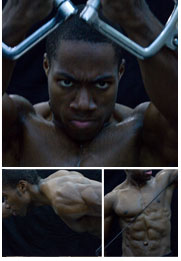 All UNUSED CATEGORY Products
* These statements have not been evaluated by the Food and Drug Administration. This product is not intended to diagnose, treat, cure, or prevent any disease.