Immune System Support Guide
Introduction To Immune System Support
Watch this quick video to get the scoop on immune system support!
Ensure Your Success With Immune System Support*
SUPPORT YOUR BODY ON THE INSIDE SO YOU CAN LOOK GREAT ON THE OUTSIDE*
If you're someone who's always on the go, your body is taking on a lot of stress. The constant stress from intense workout sessions and daily activities is without a doubt going to tax your system.
To help support your immune system, you should start with a diet full of fresh fruits and vegetables, un-processed grains and high quality protein sources as well as a stable exercise program. On top of that, you can add supplements to your daily routine to cover all your bases.*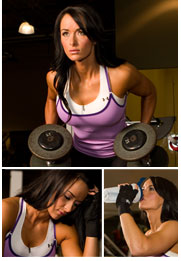 Stand Up To Stress*
ANTIOXIDANTS AND AMINOS: PILLARS OF POWER AND HEALTH*
The three main ingredients you'll find in immune system support products are Vitamin C, Echinacea, and Goldenseal.
Vitamin C is one of the most well known vitamins and is a powerful antioxidant.*

Echinacea is an herb that promotes health and immune support*

Goldenseal is another herb that contains the active ingredients Berberine and Hydrastine.
Other products that give immune system support are: Omega 3-6-9s essential fatty acids, Glutamine, Multivitamin-mineral products, Antioxidants, and other Amino Acids.*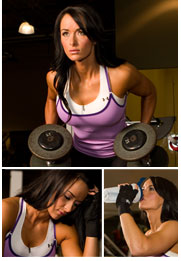 Stronger From The Inside-Out*
MASTER YOUR BODY'S DEFENSE WITH IMMUNE SYSTEM SUPPORT*
Because we are all experience daily stresses as we go about our lives, each and every one of us may benefit from an immune system support product. Those who are participating in regular training sessions will benefit especially from using immune system support products, since high intensity exercise puts a lot of stress on the body.
The harder you're training, the more stress your immune system is under for recovery purposes therefore the more important supplementation becomes.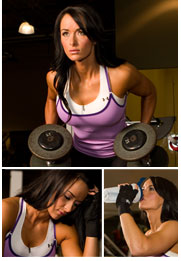 Keep Your Guard Up With Proper Supplementation*
PURE AND SAFE IMMUNE SYSTEM SUPPORT THAT FIGHTS STRESS*
In order to see the most benefits from your immune system support products you'll want to be sure that you read the package directions and take as indicated. Depending on the actual ingredients - the way you take immune system support products could change from one to another.
Also be sure that you're maintaining an immune system supportive lifestyle in addition to supplementation by reducing your stress as much as possible, getting enough sleep each night, and eating plenty of fresh fruits and vegetables for antioxidant benefits.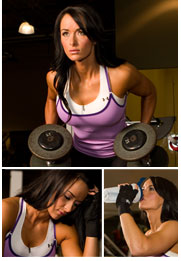 Featured Product
Buy 2 Get 1 Free!
Herbal Supplement Capsule to Promote Healthy Immune Function*
Promotes Cell Function & Urinary Tract and Skin Health*
Servings: 60
Price Per Serving: $0.13
38% Off
$12.99
$7.99
In Stock
1-20 of

69

Results
---
Sort By:
---
Show:
* These statements have not been evaluated by the Food and Drug Administration. This product is not intended to diagnose, treat, cure, or prevent any disease.
1-20 of

69

Results
---
Sort By:
---
Show:
Categories Index