Hydrolyzed Whey Protein Guide
Introduction To Hydrolyzed Whey
Watch this quick video to get the scoop on hydrolyzed whey!
Fast Absorption For Fast Results*
WHY WAIT? GET YOUR MASS NOW!*
When you've just come out of the gym and your muscles are tired, the last thing you want to be doing is skipping your nutrition. Amino acids and protein powder are perfect at this point if you want to get the recovery process started and build strong, lean muscle.*
Hydrolyzed Whey Protein is a perfect choice for a post workout. Hydro Whey is one of the newest protein powder formulas and is high up there when it comes to speed of digestion. By hydrolyzing whey protein, the makers of Hydro Whey products have made the amino acid profile even smaller and with fast uptake into the muscle tissue.* That means fast results from Hydro Whey protein powders.*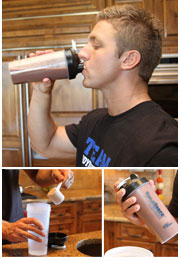 Do You Want Lean Muscle?
HYDROLYZED WHEY IS YOUR IDEAL POST WORKOUT TRAINING PARTNER*
While any protein powder is definitely going to help you out after a hard workout, hydro whey is a perfect choice for fast absorption and ease of mixing.* The protein molecules have been hydrolyzed for fast absorption. For you, this may mean enhanced recovery and better results from your workouts.* Here are some more benefits:
High quality protein in each serving

Contains branched chain amino acids

Contains little to no lactose or other additives

Cholesterol free

Mixes quickly without a blender, smooth texture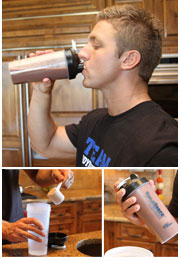 Unleash New Muscle Growth*
HYRODOLYZED WHEY MIXES EASILY AND TASTES GREAT
Hydro Whey is more than your everyday protein. If you are trying to build muscle, lose fat, improve for a sport or increase endurance, strength, or power - Hydro Whey is a great protein choice for you.* You'll likely want to get high quality protein sources in your diet to support strong, lean muscle and strength. Hydro Whey is a great, convenient high quality source of protein.
With branched chain amino acids in the amino acid profile your body will thank you for kick starting the muscle recovery process.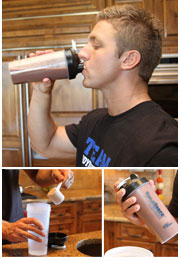 Stacking for Superiority
ADVANCE YOUR POST WORKOUT SHAKE TO MAKE ADVANCED GAINS*
For best results while using hydro whey, you want to aim to take it as soon as possible once your workout is complete. Adding a few other ingredients to the powder such as a fast acting carbohydrate like waxy maize and a recovery booster like glutamine will also help you take that recovery even further.*
Take one or two scoops as needed to meet your protein intake goals.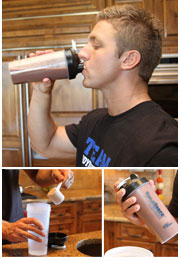 Featured Product
Anabolic Muscle Activating Supplement!*
Triggers New Muscle Growth with Key Aminos & Creatine!*
Servings: 15
Price Per Serving: $2.13
42% Off
$54.95
$31.98
On Backorder
1-20 of

21

Results
---
Sort By:
---
Show:
* These statements have not been evaluated by the Food and Drug Administration. This product is not intended to diagnose, treat, cure, or prevent any disease.
1-20 of

21

Results
---
Sort By:
---
Show: