Women's Hormone Support Guide
Introduction To Hormone Support
Watch this quick video to get the scoop on hormone support!
Fine-Tune Your Female Hormone Levels*
AND SCULPT A LEAN AND TONED PHYSIQUE!*
Optimum hormone levels are important for building toned muscles, shedding those unwanted pounds, supporting sexual health, and more! Unfortunately, aging, overtraining, and stress may negatively impact your hormone levels, so pick up a hormone support product to keep things in line.*
Luckily, there are natural ways of supporting your body's hormone levels to promote female fitness results, whether you are building or burning!
Don't let your diet and exercise be held back by improper hormone balance – use hormone support products and stay primed for performance.*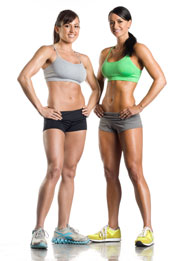 Give Your Hormones A Helping Hand
INGREDIENTS TO PROMOTE PROPER HORMONE BALANCE*
You need the right ingredients for the right results. There are a variety of ingredients to support female-specific fitness requirements via hormone optimization. Some of the most popular ingredients and their benefits include:
DHEA – great for encouraging metabolism and anabolism.*

Mucuna Pruriens – maintains healthy cholesterol levels already within normal range and supports hormonal balance.*

Calcium & Magnesium – these minerals get the job done for bone health and a positive mood.*

Rhodiola Rosea – fight the negative effects of stress the natural way!*

Avena Sativa – give your exterior some TLC!*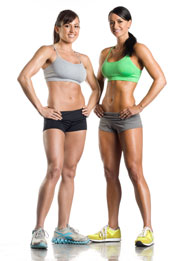 1-8 of

8

Results
---
Sort By:
---
Show:
* These statements have not been evaluated by the Food and Drug Administration. This product is not intended to diagnose, treat, cure, or prevent any disease.
1-8 of

8

Results
---
Sort By:
---
Show:
Categories Index