condiments
Condiments Guide
Introduction To Condiments
Watch this quick video to get the scoop on condiments!
Doctor Up Your Foods With Healthy Condiments
LIVEN UP YOUR DIET WITHOUT BREAKING IT
One of the best things you can do to ramp up good nutrition is by choosing healthy condiments. If use unhealthy toppings, sauces, or dressings, you could be taking in hundreds of unwanted calories as well as lots of sugar and unhealthy fats.
That's why we offer a whole line of condiments that are designed with health in mind. Healthy food doesn't go far if it tastes terrible - check out our condiments and add plenty of flavors to your healthy meals to save on calories, fat, sugar, and sodium without sacrificing flavor.
With plenty of types and flavors, you're sure to find a condiment that you can use in your favorite recipes!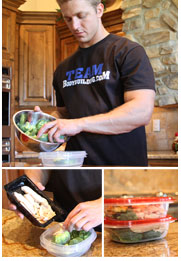 1-13 of

13

Results
---
Sort By:
---
Show:
* These statements have not been evaluated by the Food and Drug Administration. This product is not intended to diagnose, treat, cure, or prevent any disease.
1-13 of

13

Results
---
Sort By:
---
Show:
Categories Index