guarana
Guarana Guide
On The Go With Guarana*
FIRE ON ALL CYLINDERS AND ENJOY ENHANCED ENERGY*
Guarana is a Brazilian herb, and is a popular natural source of caffeine and other energizers - Guarana fruit is small, bright-red, and contains black seeds. It has been suggested that guarana contains more caffeine than other sources such as coffee.
While the Guarani tribe of Brazil has used the guarana berry for centuries, it has only recently been used commercially in many sodas and energy drinks. It is suggested that guarana is useful for multiple goals, including:
Promoting energy and mental alertness*

Supporting endurance*

Optimizing performance*

Supporting fat loss*
Read on and learn more about guarana!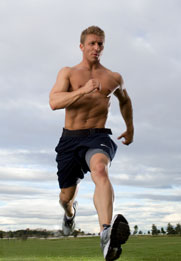 Optimal Endurance Expected*
THE BENEFITS OF GUARANA ARE CENTURIES OLD
Because guarana seeds are rich in caffeine, xanthine alkaloids, theophylline, and theobromine, guarana is incredibly popular as an energy product.* Because guarana is very versatile and works well with other ingredients, it is not usually sold by itself. You can find guarana in many energy drinks, energy blends, and fat burners.
Caffeine is one of the most popular stimulants available today, and guarana is one of the best sources of it - a great alternative to coffee or tea, plus it tastes great! Caffeine is an awesome source of energy, and is also used in many thermogenic fat burners for weight loss.
Don't let the day drag you down with guarana!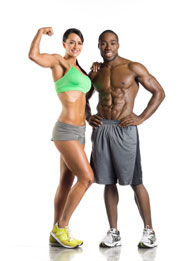 Increase Energy And Ignite Fat*
USE GUARANA TO REALIZE YOUR GOALS
Anyone looking to optimize their energy and focus should look into a guarana product. Athletes or those with a busy schedule can use guarana to give their bodies a boost when they need it.*
Those looking to lose some fat may consider guarana, since it is a great source of caffeine, a stimulant commonly used in fat burners to promote thermogenesis and optimal metabolism.*
If weight loss or energy is what you're looking for, read on and learn how to use guarana in your routine!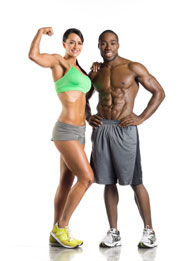 Amp Up Your Energy*
STIMULATE YOUR SENSES AND WORK ETHIC WITH GUARANA*
Guarana products typically recommend 200-800 milligrams per day.
However, guarana is often an ingredient in a blended product, so it is important to always follow package recommendations for consumption.
If you have abnormal reactions to stimulants or any other preexisting health problems, consult a physician before using guarana.
Amp up your energy and boost your fat-burn with guarana today!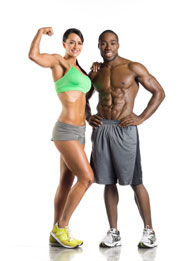 1-20 of

32

Results
---
Sort By:
---
Show:
* These statements have not been evaluated by the Food and Drug Administration. This product is not intended to diagnose, treat, cure, or prevent any disease.
1-20 of

32

Results
---
Sort By:
---
Show: