goldenseal
Goldenseal Guide
Introduction To Goldenseal
Watch this quick video to get the scoop on goldenseal!
A Helping Hand For Your Immune System*
GOLDENSEAL PROMOTES OPTIMAL HEALTH*
Goldenseal, an herb native to North America, has a wide variety of uses. The root and rhizome are what is used as a supplement with the active ingredients being the alkalines berberine and hydrastine.
This herb has been used primarily to support healthy immune system function.* Goldenseal has a long history of supporting digestion and promoting intestinal health.* Goldenseal may even promote a healthy respiratory system.* Finally, goldenseal supplements may help your skin maintain a youthful, radiant glow.*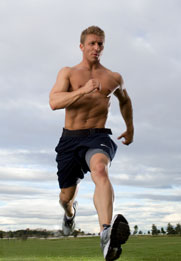 All Goldenseal Products
* These statements have not been evaluated by the Food and Drug Administration. This product is not intended to diagnose, treat, cure, or prevent any disease.