stimulant
free fat

burners
Stimulant Free Fat Burners Guide
Introduction To Stimulant Free Fat Burners
Watch this quick video to get the scoop on stimulant free fat burners!
Stimulate Fat Loss Without Stimulants*
NATURAL FAT LOSS THAT PRODUCES RESULTS*
If you're on a mission to lose fat and you already have a fat loss diet and workout plan what can you do next to take your results up a notch? By supplementing with a stimulant free fat burner, you can support your body's "fat burning engine" so that your body uses fat as a fuel source - helping you shed those extra pounds in the process!
Stimulant free fat burners are great alternatives to stimulant fat burners - those that contain caffeine and other stimulants. But you can also consider using a combination of fat burners to help support your fat loss program! Stimulant free fat burners aren't designed to shoot your energy through the roof, but natural ingredients may provide sustained energy and support for normal appetite.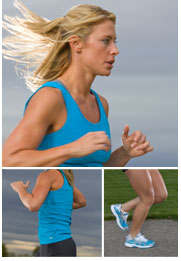 SUSTAINED ENERGY WITH SOME HEAT*
STIMULANT FREE FAT BURNERS FOR A HEALTHY BURN*
By sticking to a solid fat loss diet and workout plan every day of the week, you will definitely start to see fat loss results. But if you want to optimize your body's potential to use fat as fuel, that's where stimulant free fat burners may help.
Stimulant free fat burners are made from plant extracts and herbs, and are designed to:
Enhance energy levels*

Improve mental clarity*

Increase rate of fat mobilization*

Regulate cravings*

Get antioxidant benefits to promote better health*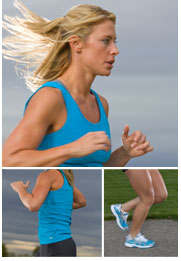 Key Ingredients For Metabolic Results*
AN ENERGY SOURCE YOU CAN ENDURE WITHOUT ANXIETY.*
If you want to really focus on improving overall health while also torching body fat, try and find a stimulant free fat burner that contains plenty of healthy fatty acids like Conjugated Linoleic Acid or Omega fatty acids. Many stimulant free fat burners include a combination of key ingredients like:
Green Tea Extract

L-Carnitine

CLA (Conjugated Linoleic Acid)

Other: GABA, 5-HTP, Yohimbe, 7-Keto, DHEA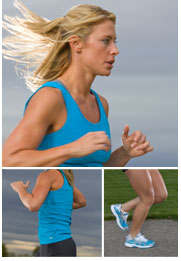 More On The Natural Burn Basics
TYPES TO KEEP AN EYE OUT FOR
The key ingredients in stimulant free fat burners can be bought separately as standalone products like herbal ingredients, plant extracts, amino acids, healthy fatty acids and hormone or thyroid support.
However, these ingredients will work together in the body to support fat burning and overall health and wellness. There will be some variation from product to product in the specific formula's you'll see, so take the time to read through the ingredients and directions listed.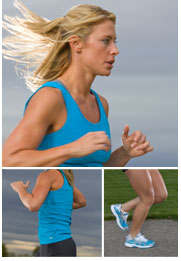 Fine-Tune Your Fat Burn*
SUGGESTED STIMULANT FREE FAT BURNER USAGE
A good time to take your fat burner is before you hit the gym for a workout. That way, your body can absorb the natural ingredients and put them to work for sustained energy and fat burning.
Another option is to take your stimulant free fat burner in the morning or the evening. There are also stimulant free fat burners that are designed to be taken specifically before bed to support fat loss during your sleep cycle. Check out the instructions as indicated by the package directions for more specific details on how to take each product.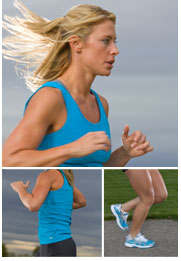 All Stimulant Free Fat Burners Products
Products cannot be displayed due to a server error.
* These statements have not been evaluated by the Food and Drug Administration. This product is not intended to diagnose, treat, cure, or prevent any disease.
Categories Index