l-glutathione
L-Glutathione Guide
Introduction To L-Glutathione
Watch this quick video to get the scoop on l-glutathione!
Get After Your Health With L-Glutathione
DIETARY SUPPORT
The amino acids cysteine and glycine are what make up L-Glutathione, a tri-peptide found throughout the body but mainly in the heart, muscle tissue, and liver.* Dietary sources of glutathione and its precursors include meats, fish, fruits, vegetables, avocado, walnuts, asparagus and whey protein concentrate.
L-Glutathione is a powerful antioxidant that helps maintain cellular health and helps fight oxidative stress.*
Aside from being a powerful antioxidant booster and detoxifier, L-Glutathione helps support deoxyribonucleic acid, or DNA.* With primarily a supportive role, L-Glutathione can boost the immune system for a optimal function!*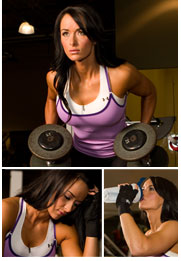 1-5 of

5

Results
---
Sort By:
---
Show:
* These statements have not been evaluated by the Food and Drug Administration. This product is not intended to diagnose, treat, cure, or prevent any disease.
1-5 of

5

Results
---
Sort By:
---
Show: