GAT
JetFUSE
Pre-Workout with Creatine and Beta-Alanine to Support Energy*
Promote Size, Strength, Recovery, And Focus All In One!*
Product Overview
Pre-Workout With Creatine & Beta Alanine
Sadik Hadzovic
TeamGAT Athlete.
2015 Arnold Physique Champion
Size, Strength, Recovery, and Focus All In One!*
BETA ALANINE
1.5G
CREATINE
2.25G
BCAAs
1G
New Advanced Formula
The Jetfuse Advantage:
Product type: Pre-training powder.
Supports lasting muscle pumps, muscle size, and stamina.*
150mg Caffeine - Not over-stimulating. Produces a smooth, focused energy feeling.*
Helps optimize muscle anabolism with "critical cluster" amino acids: glutamine, arginine, and BCAAs.
2.25g Creapure Creatine Monohydrate.
1.5g Waxymaize for muscle pumps.
Electrolytes and pH buffers to combat DOMS.*
Available in Two Delicious Flavors:
Exotic Fruit
Blue Raspberry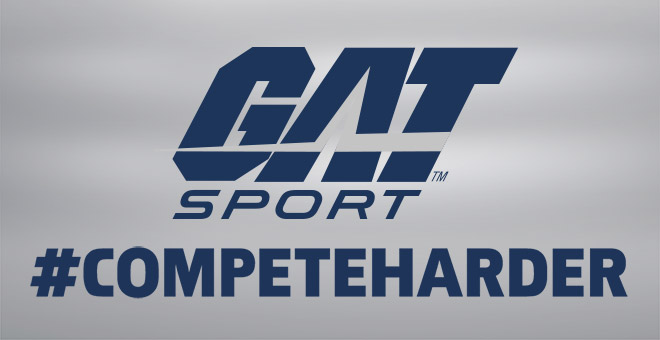 Ratings & Reviews
By clicking the button above, you agree to entering the Bodybuilding.com Reviews section. Products in the Store are not intended to diagnose, treat, cure, or prevent any disease.

I HAVE USED THIS PRODUCT TWICE AND LOVE IT. IT HAS EVERYTHING YOU NEED OR WANT IN IT AND IS GREAT FOR MULTIPLY ACTIVITIES. I EVEN DRINK IT ON NON WORK OUT DAYS.

This is my favorite preworkout drink. It gives me enough extra energy to get in more reps and sets without over stimulating me like other preworkouts. The taste is good. I would do at least two scoops at a time for anybody thinking about trying this. Overall great product.
GAT JetFUSE For Focus & Intensity Beta Alanine L-Tyrosine Green Tea Glucuronolactone Perfect for muscle pump and stamina during cardio.
Very disappointed. I was expecting this to give me more push with Nitraflex. But no difference at all. I personally love GAT products. I use 3-4 different GAT products in a daily basis. But this one disappointed me.
great taste but the kick is not there
I was lucky enough to get a tub of this to try out from the great guys over at GAT and let me tell you I was definitely impressed. From first off opening the package to find out this is 52 servings! compared to the typical 20-30 that right off the bat was awesome as that is pretty much a two month supply. Next up was the taste which I got blue raspberry, I use 12-16 oz of water and find this to be the perfect amount of water with this, great blue raz taste, not too strong and no weird after taste which is nice as some of these pre's can leave a terrible taste in your mouth. Now to the best part if the product actually works as advertised, it does and much more, I typically workout 45-1 hr depending on body part etc. This gave me great energy without the crazy jitters or crash afterwards like some do, gave me great pumps, and best of all had me sweating pretty good to let me know I was putting in the work and so was the pre. Not overly sweaty and still sweating after like some other's that will go unnamed. I still had energy after the workout too, I've used it at least 10 times now and this will definitely be a go to pre workout for me from now on!

This product works very well as preworkout. It's a good pump that doesn't over do it. Have noticeable gains. Mixes easily and tastes great.

I HAVE USED THIS PRODUCT TWICE AND LOVE IT. IT HAS EVERYTHING YOU NEED OR WANT IN IT AND IS GREAT FOR MULTIPLY ACTIVITIES. I EVEN DRINK IT ON NON WORK OUT DAYS.

No written review.
8Exotic Fruit
8Blue Raspberry

30 Servings
$1.00 Per Serving
What's in GAT JetFUSE
Serving Size: 1 Level Scoop (21g)

Servings Per Container: 30

Amount Per Serving

%DV

Calories

30

Total Carbohydrate

7 g

2%*

Vitamin C (As Ascorbic Acid)

100 mg

167%

Vitamin B12 (As Cyanocobalamin)

96 mcg

1,600%

Calcium (As Tricalcium Phosphate and Calcium Carbonate)

262 mg

26%

Phosphorus (As Tricalcium Phosphate, Potassium Phosphate and Sodium Phosphate)

190 mg

19%

Sodium (As Sodium Citrate, Sodium Chloride, Sodium Phosphate)

200 mg

8%

Potassium (As Potassium Phosphate)

95 mg

3%

JETFUSE VOLUMIZING BLEND

Creatine Monohydrate (Creapure®)

2.25 g

†

Taurine

2 g

†

Waxy Maize

1.5 g

†

L-Arginine

1 g

†

L-Citrulline

500 mg

†

L-Arginine Alpha-Ketoglutarate

100 mg

†

JETFUSE ENERGIZING BLEND

Beta-Alanine (CarnoSyn®)

1.5 g

†

L-Tyrosine

250 mg

†

Caffeine Anhydrous

150 mg

†

Green Tea Leaf Extract (50% caffeine)

100 mg

†

Glucuronolactone

100 mg

†

JETFUSE RECOVERY BLEND

L-Glutamine

1 g

†

L-Leucine

500 mg

†

L-Isoleucine

250 mg

†

L-Valine

250 mg

†

Betaine HCI

125 mg

†

N-Acetyl L-Cysteine

125 mg

†

BioPerine black pepper fruit extract (Piper nigrum)

5 mg

†

Mucuna Pruriens seed extract powder (60% l-dopa)

50 mg

†

Cinnamon Bark Powder (Cinnamomum cassia)

5 mg

†

* Percent Daily Values (DV) are based on a 2,000-Calorie diet. † Daily Value not established.

Other Ingredients:

Maltodextrin

, Citric Acid

, Natural And Artificial Flavors

, Silica

, Sucralose

, Acesulfame Potassium

, Beta Carotene (color)

, FD&C Blue #1 Lake

, FD&C Blue #1 dye.
Directions For JetFUSE: Mix 1 level scoop with 6-8 fl oz of cold water and consume 30-45 minutes before and during training.
Warnings: Before consuming GAT JETFUSE seek advice from a health care practitioner if you are unaware of your current health condition or have any pre-existing medical condition including but not limited to: high or low blood pressure, cardiac arrhythmia, stroke; heart, liver, or thyroid disease; anxiety, depression, seizure disorder, psychiatric disease, diabetes, pernicious anemia, difculty urinating due to prostate enlargement, or if you are taking an MAO inhibitor or any other medication. Do not use if you are pregnant, nursing, prone to dehydration, or exposed to excessive heat. Reduce or discontinue use if sleeplessness, tremors, dizziness, nervousness, headaches, or heart palpitations occur. GAT JETFUSE is only intended to be consumed by healthy adults 18-50 years of age. This product contains a chemical known to the State of California to cause birth defects or other reproductive harm. Keep out of reach of children and pets.
* These statements have not been evaluated by the Food and Drug Administration. This product is not intended to diagnose, treat, cure, or prevent any disease.
---