Enyotics Health Sciences
Taking a scientific approach to support your daily health and nutrition needs.*
Enyotics Health Sciences Guide
Enyotics Health Sciences
The team at Enyotics Health Sciences prides itself on being the leader in premium cognitive enhancing supplements across North America and the rest of the world. Since 2008, our keystone product - Focus Fast® - has helped thousands support memory and Increased focus.*
Our success is due to the scientific research the Enyotics Team dedicates themselves to in order to turn ground breaking scientific discoveries into safe and effective products. Combined with our commitment to customer service and loyal consumers, our products have started a revolution in the cognitive enhancing world of supplements.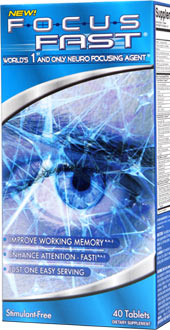 Neuro-Focusing Technology*
The synergistic blend of scientifically engineered ingredients in precise ratios allows Focus Fast® to support short-term memory processing through promoting working memory neural speed and capacity.* This translates into more information being reviewed, stored, and retrieved - Fast!*
Support Working Memory*

Promote Attention*

Support Focus*

Caffeine Free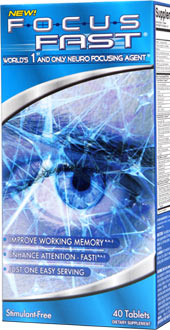 Neuro-Focusing Technology*
Support Working Memory & Enhance Attention - Fast!*
Servings: 20
Price Per Serving: $1.25
17% Off
$29.99
$24.98
In Stock
* These statements have not been evaluated by the Food and Drug Administration. This product is not intended to diagnose, treat, cure, or prevent any disease.