Energy Chews Guide
Introduction To Energy Chews
Watch this quick video to get the scoop on energy chews!
Seize An Energy Burst*
TAP INTO ENERGY CHEWS
Anytime you exert effort, there are going to be times when all of a sudden you hit an energy low and desperately need a pick-me-up. This often comes at the most inconvenient time when you can't stop to down an energy drink or an energy bar.
So what's the solution? Turn to an energy chew!* Energy chews are great for carrying with you when you on the go and need that extra energy fast - Energy chews only take seconds to consume!* With a wide variety of flavors to choose from and different calorie contents, you can be sure that you'll be able to be the right chew for you!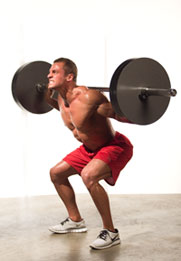 Never Lack Energy
POP AN ENERGY CHEW FOR A QUICK BURST*
Energy chews are one of the fastest forms of energy around because of their convenience and quick absorption.* Just pop one in your mouth and you're all set. They're small, and lighter on the stomach than a sports drink or energy bar.* Other benefits may include:
" Optimized alertness so you stay focused on your performance*

" No overbearing energy rushes followed by crashes*

" Highly convenient - easy to carry and ultra-lightweight

" Added ingredients to help take your performance to the next level*
Regardless of your activity, you can be certain that you will benefit from including energy chews into your game plan.*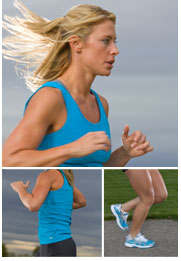 A Concentrated Energy Source*
A BIG ENERGY BLAST IN A SMALL PACKAGE*
If you're involved in prolonged activities, then listen up.* Muscles have a limited supply of glycogen (stored energy), but when it runs out your progress is usually hindered. Trying to maintain high intensity when your glycogen stores are depleted can be quite a challenge.
That's when you turn to energy chews!* They provide a low-calorie concentrated source of energy in a small, convenient form.* They're perfect for event performance, building muscle, or burning fat.*
Many energy chews also have added ingredients such as caffeine, thiamin, niacin, or other B-Vitamins to help further support your energy levels and keep you in the game!*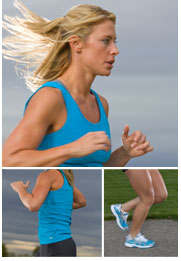 Fuel Up Without Stopping
REFUEL AT HIGH SPEEDS WITH ENERGY CHEWS*
It's important to remember that not all energy chews are created equally. Some are designed to be very compact sources of carbohydrates that will give you long lasting energy.* Others contain additional energy related ingredients along with a few simple carbs that are fast to digest.* These types of chews are great for boosting your mental alertness and enhancing the muscular energy.*
If you are looking for a chew that contains fewer calories, choose the later of the two while if you are in need of some re-fueling and want the carbs, make sure the chew selection you choose has a good amount.*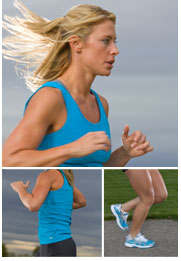 Maintain Your Momentum*
NEVER FEEL AN ENERGY LAPSE WITH CHEWS*
If you want to see the best results from your chews, always keep a few on hand while you're working out or participating in your chosen activity. You may also use them as a pre-workout aid to provide quick fuel and increase alertness to ensure you get the best workout possible.*
Even outside of the gym, you can't always guarantee that you've have the time or ability to stay nourished with the proper foods. On those busy days when you can't slow down, you can combat hunger by having energy chews to fall back on - With energy chews, you can rest assured that you're always prepared!*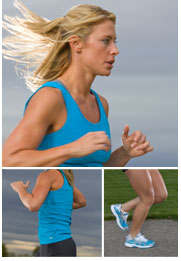 1-8 of

8

Results
---
Sort By:
---
Show:
* These statements have not been evaluated by the Food and Drug Administration. This product is not intended to diagnose, treat, cure, or prevent any disease.
1-8 of

8

Results
---
Sort By:
---
Show:
Categories Index