Dymatize
Super Amino 6000
A Premium, Extended-Release Protein and Amino Acid Formula*
Bolstered with BCAAs, Glutamine, and Arginine for Muscle-Building Power*
Product Overview
A sustained flow of amino acid fuel is required to generate massive gains in size and strength. Meet Dymatize Super Amino 6000 - a premium extended-release protein and amino acid formula with unprecedented muscle-building power.*

Super Amino 6000 delivers a perfect synergy of formulation, form and function. This high potency formula, packed into easy-to-swallow caplets, provides "ready-to-go" muscle-supporting fuel in a bottle.* It's like having the very building blocks of muscle at your disposal - anytime, anywhere.
FREE of Soy Protein, Gelatin and Cheap Fillers
High Performance Protein & Amino Complex
Extended Release Formula
Bolstered with BCAAs, Glutamine & Arginine
Small, Coated Caplets for Easy Swallowing

DELIVERING THE "BUILDING BLOCKS" OF MUSCLE
Nitrogen is a primary element of muscle protein. Therefore, ensuring a positive nitrogen balance is crucial for building and sustaining new muscle fibers. Enter amino acids, the very nitrogen-bearing "building blocks" of muscle protein. A steady flow of amino acids helps to create and maintain a positive nitrogen balance, which is essential for driving new muscle growth.*

Super Amino 6000 yields a potent 6 grams of super-high quality, time spectrum proteins and amino acids per daily serving. This formula is bolstered with the optimal 2:1:1 ratio of BCAAs, the most potent supporters for muscle development. In fact, the BCAA L-Leucine plays a direct role in turning on the processes that build protein in muscle fibers in response to training.

First, super-fast absorbing whey protein isolate and fast-absorbing whey protein concentrate quickly disperse a flood of muscle-building amino acids. Then slow and super-slow releasing casein and Nutrateric® Extended Release Casein deliver a slow, steady stream of aminos for sustained muscle support.* A rich, 2.5 gram load of BCAAs, Glutamine and Arginine secures the muscle driving power of Dymatize Super Amino 6000.
YOUR AMBITION. OUR NUTRITION.™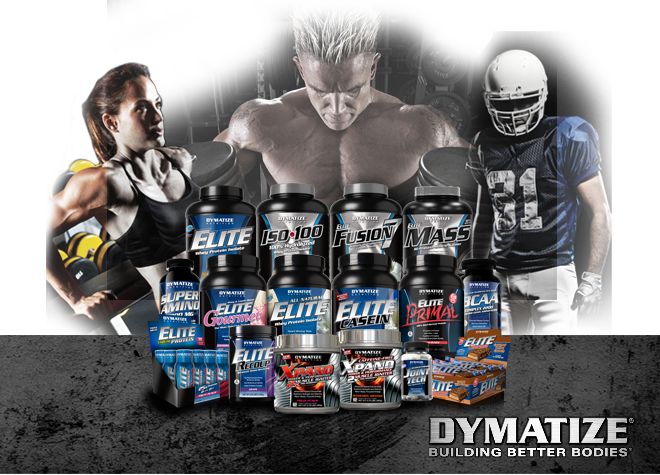 Ratings & Reviews
By clicking the button above, you agree to entering the Bodybuilding.com Reviews section. Products in the Store are not intended to diagnose, treat, cure, or prevent any disease.
Great product......I will keep using and recommend for any1

Excellent product, the amount of energy I have, the recovery time and the strengh I feel is perfect for my long workouts, I take it 1 time per day in rest days and 3 time per days and working days, the pill are pretty big but they are easy to swallow honestly, plus they are economic in pill form


Very good product, WOW, i gained 10kg weight in just 3 months.

Very effective, definite results when you follow you're diet.

Hey! Its fabulous product. Best in Taste. Not like ON's serious mass gummy, heavy and costly.Hey! Its fabulous product. Best in Taste. Not like ON's serious mass gummy, heavy and costly.

gives nice result. recovers your muscles after a hard workout.
Great product......I will keep using and recommend for any1
† This price is the retail price for this product found at one or more retail websites in the last 30 days. The price may not include shipping cost, tax, sale or promotional prices, or discounts such as member pricing. Prices may change. Bodybuilding.com verifies this price every 30 days.
180 Caplets
60 Servings | $0.17 Per Serving
345 Caplets
115 Servings | $0.14 Per Serving
What's in Dymatize Super Amino 6000
180 Caplets

Supplement Facts

Serving Size:

3

Caplets

Servings Per Container:

60

Amount Per 3 Caplets:

% Daily Value*

Calories

10

Calories From Fat

0

Protein

3

g

6%

TYPICAL AMINO ACID

PROFILE PER DAILY SERVING

ESSENTIAL AMINO ACIDS

Leucine (BCAA)

575

mg

Isoleucine (BCAA)

313

mg

Valine (BCAA)

313

mg

Histidine

154

mg

Lysine

441

mg

Methionine

127

mg

Phenylalanine

355

mg

Threonine

266

mg

Tryptophan

74

mg

CONDITIONALLY ESSENTIAL

Glutamine & Precursors

1

mg

Arginine

339

mg

L-Cystine

75

mg

Glycine

166

mg

Tyrosine

276

mg

NON-ESSENTIAL AMINO ACIDS

Aspartic Acid

555

mg

Alanine

221

mg

Proline

440

mg

Serine

322

mg

* Daily Value based on a 2,000 calorie diet..
Other Ingredients:

Super Amino Whey-Casein Protein Complex (Milk Protein Isolate

, Whey Protein Isolate

, Whey Protein Concentrate

, Micellar Casein

, Nutrateric® Casein)

, Nutralys® Pea Protein Isolate

, Brown Rice Protein Isolate

, Branched Chain Amino Acids (L-Leucine

, L-Isoleucine

, L-Valine

, L-Arginine

, L-Glutamine)

, Maltodextrin

, Stearic Acid

, Microcrystalline Cellulose

, Croscarmellose Sodium

, Calcium Carbonate

, Silicon Dioxide

, Potassium Sorbate

, Citric Acid

, Polydextrose

, Hydroxypropyl Methylcellulose

, Medium Chain Triglycerides

, Ethylcellulose

, Ammonium Hydroxide

, Oleic Acid

, Sodium Alginate

, Lecithin (Soy).

Gluten Free. Contains Milk.
Directions For Super Amino 6000: As a dietary supplement, take three (3) caplets twice or more per day, before meals as well as before and after training. Always take caplets with plenty of fluid.
Warnings: KEEP OUT OF THE REACH OF CHILDREN.
* These statements have not been evaluated by the Food and Drug Administration. This product is not intended to diagnose, treat, cure, or prevent any disease.
---