Cod Liver Oil Guide
Introduction To Cod Liver Oil
Watch this quick video to get the scoop on cod liver oil!
The New EFA Kid On The Block
COD LIVER OIL SUPPORTS YOUR HEALTH*
Cod liver oil is very rich in the essential fatty acids (EFA) DHA and EPA and is a terrific source of vitamin A and vitamin D. Cod liver oil is a great way to support your EFA intake.
By supplementing with an EFA product like cod liver oil, you'll promote healthy skin, strong bones, cardiovascular function, joint function, brain and nervous system function.* As a great alternative to supplementing with fish oil, consider cod liver oil.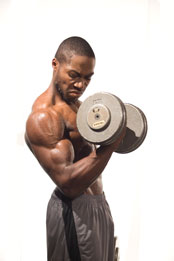 1-5 of

5

Results
---
Sort By:
---
Show:
* These statements have not been evaluated by the Food and Drug Administration. This product is not intended to diagnose, treat, cure, or prevent any disease.
1-5 of

5

Results
---
Sort By:
---
Show: