Cnidium Monnieri Guide
Introduction To Cnidium Monnieri
Watch this quick video to get the scoop on cnidium monnieri!
Push Your Workouts Into Overdrive
CNIDIUM MONNIERI PROMOTES MUSCLE PUMPS*
Cnidium monnieri, a Chinese plant extract, works by potentially counteracting the efforts of a chemical in the body that breaks down nitric oxide (NO).* Since NO is a vasodilator, cnidium monnieri may help promotes vascular pumps after you've finished pummelling the weights.*
As cnidium monnieri's effects are subtle, it's often combined with other supplemental ingredients such as l-arginine, citrulline malate, and GPLC to provide best results.
By using this supplement, you may see better workout performance, decrease recovery time, and promote massive muscle pumps that keep you motivated during killer workout sessions.*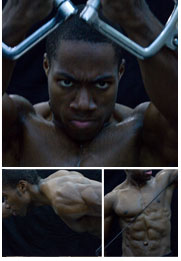 1-1 of

1

Results
---
Sort By:
---
Show:
Stim-Free Nitric Oxide Support Formula!*
Support Intense Pumps & Mind Blowing Vascularity!*
Servings: 90
Price Per Serving: $0.32
52% Off
$59.99
$28.98
In Stock
* These statements have not been evaluated by the Food and Drug Administration. This product is not intended to diagnose, treat, cure, or prevent any disease.
1-1 of

1

Results
---
Sort By:
---
Show: