Blue Up
Natural Testosterone Support!*
Effective For Lean Muscle Mass And Strength Gains!*
Supported Goal:
Build Muscle
Main Ingredient:
Tribulus
32,000,000+
Orders Shipped
Fastest
Shipping
Lowest
Prices
24/7/365
Live Support
Largest
Selection
Product Overview
Natural Testosterone Support!*
Effective For Lean Muscle Mass And Strength Gains!*
Blue Up is a potent natural testosterone booster.* Most testosterone boosters claim to raise your "testosterone"; testosterone is a broad term. Raising total testosterone is not very helpful by itself, because the body needs testosterone in a "free" or "unbound" state to use it effectively for lean muscle mass and strength gains. The problem is that most men have plenty of total testosterone, but their free state testosterone is on the low side. SHBG (Sex Hormone Binding Globulin) keeps your body´s testosterone locked up for potential use at a later time, but most men do not release enough of this bound testosterone naturally to make great gains. That is why we designed Blue Up to help your body produce more total testosterone while simultaneously helping to unbind your existing testosterone by limiting SHBG in your system.*
The manner in which this formula operates hampers many of the side effects that were common with synthetic and older natural based testosterone enhancer use. So if you are looking to increase your free testosterone level and your strength in the gym, Blue Up is the way to go. This formula´s potent extracts act in unison to help ignite your body´s own mechanism for turning bound (useless) testosterone into free (useful) testosterone that is needed for muscle growth and pure brute power.* This extra power translates into greater lifts and muscle growth.* Now lets look at the formula in a little more detail to see where Blue Up gets its strength from:
Tribulus Terrestris: in our formula is standardized for 80% steroidal saponins as well as 30% protodioscin.
Avena Sativa: in our formula is standardized for 15% steroidal avenacosides A & B, the highest grade available on the market today. It helps to break bound testosterone from SHBG releasing it into circulation for use in the body.*
Eurycoma Longifolia (LongJack): in our formula is standardized for 40% Glyco Saponins and 30% Polysacharides. Most importantly, this extract will help support total testosterone and inhibit SHBG, so that free testosterone remains in the blood without increasing aromatization into estrogen.*
Yohimbe: in our formula is standardized for 6.5mg of yohimbine, the active ingredient in yohimbe. Yohimbine works in various ways including as a vasodilator, which widens the blood vessels and allows more nutrients and testosterone to reach their intended targets faster and more efficiently.*
Natural Caffeine: in our formula comes from all natural herbal sources and is an excellent stimulant that will get you pumped up for your workout.* It works by way of stimulating the central nervous system and has an energizing effect that will help you push the weights a bit harder, which will lead to greater mass gains.*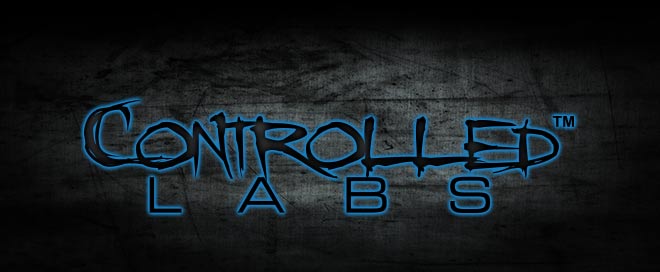 Ratings & Reviews
By clicking the button above, you agree to entering the Bodybuilding.com Reviews section. Products in the Store are not intended to diagnose, treat, cure, or prevent any disease.
It gave me that extra edge needed when lifting heavy weights.

This product gives me the energy I need to power through the most grueling workouts. Thanks Controlled Labs...Great product

This product made me jittery as hell. I still pushed through my workout and did not notice any improvements.
It gave me that extra edge needed when lifting heavy weights.
love this product, plus it has strong yohimbine hcl (9mg) which will make you jump up and down, great for cardio
Im gnna make this review short and simple. This is the first test booster i've tried and so far it has been working for me. very easy to take, 2 pills daily and your set, get really good energy from this product and the increased lebido is a good as well and for the price its a steal. I would however warn against taking this at night, did it once with a pre workout and could't sleep all night. They do however make a stim free version that I am looking forward to purchasing. It's just a lil over $20 give it a try and see how it works for you.
† This price is the retail price for this product found at one or more retail websites in the last 30 days. The price may not include shipping cost, tax, sale or promotional prices, or discounts such as member pricing. Prices may change. Bodybuilding.com verifies this price every 30 days.