chlorophyll
Chlorophyll Guide
Introduction To Chlorophyll
Watch this quick video to get the scoop on chlorophyll!
A Super Food For Super Health Results*
CHECK OUT NUTRIENT-RICH CHLOROPHYLL
Chlorophyll is thought of as the blood of plant life because it's a unique substance that can be found in all green plants. Sometimes chlorophyll is also considered a "green super food" because it is rich in phytonutrients and usually derived from green algae and cereal grasses. Chlorophyll is an excellent natural source of vitamins, minerals, amino acids, enzymes, plant sterols and numerous other nutritional constituents.
Dietary sources of chlorophyll include dark green leafy vegetables like spinach and romaine lettuce, and vegetables like broccoli and asparagus. Humans use chlorophyll to help digest food and absorb minerals from food.*
Chlorophyll may provide powerful antioxidant benefits, and it's sometimes used as an internal deodorant.*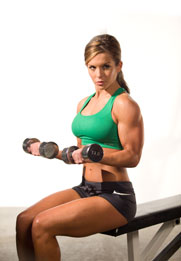 1-13 of

13

Results
---
Sort By:
---
Show:
* These statements have not been evaluated by the Food and Drug Administration. This product is not intended to diagnose, treat, cure, or prevent any disease.
1-13 of

13

Results
---
Sort By:
---
Show: