Children's Omegas Guide
Introduction To Children's Omegas
Watch this quick video to get the scoop on children's omegas!
Maximize Good Health
GIVE YOUR KIDS OMEGA FAT SUPPORT
One nutrient that many kids are lacking today is healthy fats. Most of the popular snacks and foods for kids these days are unhealthy and don't contain enough of them, so that's why giving your kid a children's omegas supplement each day is a wise decision.
Omega fats are great for supporting cardiovascular and brain health during the prime time of development in a child.* We've got omegas with kid-friendly flavors that will make omega supplementation for your child easy and healthy.
Foods that typically contain omega fats include salmon, mackerel, walnuts, and flaxseeds, but if your kid is stubborn and won't eat these foods, just remember there's a supplement for your plan B.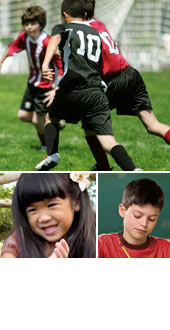 1-2 of

2

Results
---
Sort By:
---
Show:
100% Arctic Liver Oil!
Promotes Brain Development And Visual Function!*
Servings: 90
Milligrams Per Serving: 252
Price Per Serving: $0.41
15% Off
$42.95
$36.50
In Stock
Great Tasting!
For Brain Support And Concentration With Omega-3, DHA & EPA!
Servings: 30
Price Per Serving: $0.45
44% Off
$23.97
$13.49
In Stock
* These statements have not been evaluated by the Food and Drug Administration. This product is not intended to diagnose, treat, cure, or prevent any disease.
1-2 of

2

Results
---
Sort By:
---
Show:
Categories Index