Click here to enlarge
Super Advanced Whey Protein
Premium Protein!*
Muscle Mass & Strength Fuel!*
Supported Goal:
Build Muscle
Main Ingredient:
Whey Protein
25,000,000+
Orders Shipped
Fastest
Shipping
Lowest
Prices

24/7/365
Live Support

Largest
Selection
Product Overview
super advanced whey protein
premium muscle building whey protein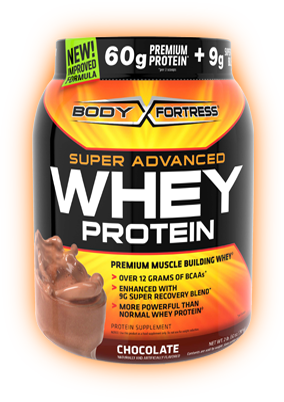 more powerful than normal whey*
performance & recovery*
rapid nutrient delivery*
lean muscle building*
Delivers a powerful blend of Premium Whey Protein and Lean Mass Activators that athletes need to help build muscle and crush their workouts.*
What separated Super Advanced Whey Protein from normal whey is the inclusion of our Super Recovery Blend. This non-proprietary blend includes a powerful combination of ingredients that allows for faster recovery during high-intensity training and creates a more powerful muscle-building formula than Whey Protein alone.*
Ratings & Reviews
By clicking the button above, you agree to entering the Bodybuilding.com Reviews section. Products in the Store are not intended to diagnose, treat, cure, or prevent any disease.