baseball
Baseball Guide
Introduction To Baseball
Watch this quick video to get the scoop on baseball!
Aiming To Become An All-Star?
SUPPLEMENTS TO IMPROVE YOUR BASEBALL GAME*
Baseball requires strength, agility, and speed to bring home a WIN. Batting, pitching, throwing, stealing, and catching demands that your body is consistent and responsive, which means top-level fitness is important. Performance is a grand-slam when the bases are loaded, a double play when the pressure is on, and a steal when the stakes are high.
If you're not satisfied hitting home runs off the tee or playing slow-pitch beer league, then consider supplementing your training and performance on the way to the MLB.
Load up with the right foundational, training, and event performance supplements to support your activity on and off the diamond!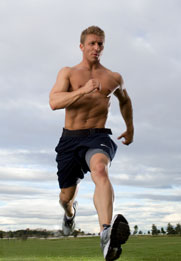 Touch Every Base
START WITH FOUNDATIONAL SUPPLEMENTS
Multivitamins - The standard for any athlete's performance is to have the right amount of base vitamins and minerals in the body. Vitamins support your body's ability to absorb nutrients from foods, recover, build muscle, and endure physical activity.*
Flax Seed Oil - Helps support insulin regulation, and has Omega 3's for healthy brain and cardiovascular function.* The many benefits of flax seed make it one of the best investments for any athlete looking to build a strong foundation for sports performance.*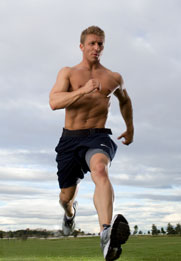 Swing For The Fences
FOUNDATIONAL PRODUCTS, CONT.
Vitamin E - Vitamin E is an antioxidant powerhouse, and can help support your body's immune system when you are pushing it to the limits during your sport.*
Vitamin B - Excellence requires efficiency, and Vitamin B is great for supporting nutrient absorption, energy, and a healthy liver.* Make use of all the nutrients your body takes in, and keep on track towards your fitness goals.
Amino Acids - You use oil to run your car right? Support your muscles' efficient growth, repair, and recovery with amino acids. *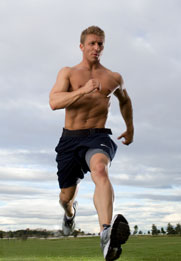 Recover Fast!
WHEY PROTEIN, GLUTAMINE, AND GLUCOSAMINE
Whey Protein - Catabolism (muscle break down) occurs due to overtraining or inadequate nutrient uptake in the body. Whey protein is an all-around protein than can be used before or after your physical activity, and helps provide quality protein that the body can use to build muscle and minimize catabolism.*
Glutamine - Fight muscle fatigue, support recovery, and promote immune system function.* Glutamine is a free-form amino acid that can be used intra or post-workout, and is typically depleted during intense exercise or training. Keep your glutamine stock up and get after it!
Glucosamine - Support your joints! Glucosamine is great for promoting healthy and lubricated joints, and is especially useful for any athlete involved in high-impact activity.*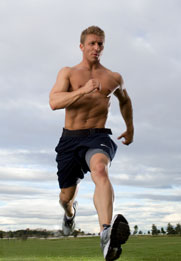 Extra-Inning Endurance
FIGHT FATIGUE WITH CAFFEINE AND CREATINE
Caffeine - used to help support energy levels, mental acuity, and focus.* Get your head in the game and stay alert for your event with caffeine!*
Creatine - Boost your training with creatine, which helps to hydrate your muscles and support ATP production in your body.* Support endurance, encourage explosive strength, and make use of your gym time with this great training product!*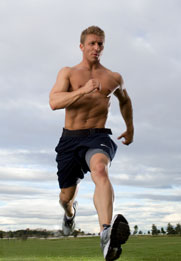 Other Baseball Categories
Categories Index