astaxanthin
Astaxanthin Guide
Introduction To Astaxanthin
Watch this quick video to get the scoop on astaxanthin!
The Mystery Algae-Antioxidant Comes To Light
ASTAXANTHIN PROMOTES OVERALL HEALTH*
Astaxanthin, pronounced asta-zan-thin, comes from algae and is a member of the carotenoid family of compounds. As an antioxidant, astaxanthin has been suggested to be even more powerful than Vitamin E and more effective than Lutein and beta-carotene.*
Studies suggest that astaxanthin promotes eye and brain tissue health, both critical for maximum wellness.* Astaxanthin may also support healthy immune system function with its potential antioxidant benefits.*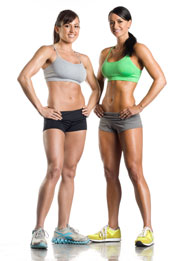 1-10 of

10

Results
---
Sort By:
---
Show:
* These statements have not been evaluated by the Food and Drug Administration. This product is not intended to diagnose, treat, cure, or prevent any disease.
1-10 of

10

Results
---
Sort By:
---
Show: