Male Teen Fat Loss Nutrition Video Recap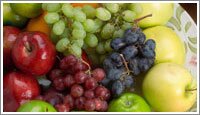 Why isn't everyone who trains consistently shredded to the bone? The answer is nutrition. Only when you combine the right training program with proper nutrition will you lose fat and build muscle. Nutrition is an exercise in determination, which means you have to be consistent each and every day.
But eating for fat loss doesn't have to mean starvation diets of only chicken breasts and broccoli. Follow the tried and true strategies for meal plans and timing, and you too can be the proud owner of a truly ripped physique.
How many calories should you consume?
| | | | | |
| --- | --- | --- | --- | --- |
| Recommended Daily Caloric Intake: | | | | |
This calculator estimates your suggested caloric intake for fat loss and is optimized for people weighing over 115 pounds. You shouldn't consume less than 1200 calories per day or you may risk compromising your nutrition.
Example Meals for Male Teen Fat Loss
The example meals below are based on a 2250 calories per day fat loss diet. You may need to adjust the amounts of foods to meet your individual caloric needs.
Meal 1
7 Eggs Calories: 120
Fats: 0 Grams

|

Protein 25 Grams

|

Carbs 0 Grams
1 Egg Calories: 92
Fats: 7 Grams

|

Protein 7 Grams

|

Carbs 0 Grams
1/2 Cup Uncooked Calories: 156
Fats: 3 Grams

|

Protein 6 Grams

|

Carbs 27 Grams
Meal 2
1 Tbsp Calories: 105
Fats: 8 Grams

|

Protein 4 Grams

|

Carbs 4 Grams
2 Slices Calories: 138
Fats: 2 Grams

|

Protein 7 Grams

|

Carbs 23 Grams
8-10 Berries Calories: 40
Fats: 0 Grams

|

Protein 0 Grams

|

Carbs 10 Grams
Meal 3
5 Oz Calories: 234
Fats: 5 Grams

|

Protein 44 Grams

|

Carbs 0 Grams
6 Oz Calories: 154
Fats: 0 Grams

|

Protein 3 Grams

|

Carbs 35 Grams
1 Cup Calories: 35
Fats: 0 Grams

|

Protein 3 Grams

|

Carbs 6 Grams
1.5 Tsp Calories: 59
Fats: 7 Grams

|

Protein 0 Grams

|

Carbs 0 Grams
Meal 4
5 Oz Calories: 234
Fats: 5 Grams

|

Protein 44 Grams

|

Carbs 0 Grams
1 Cup Cooked Calories: 218
Fats: 0 Grams

|

Protein 4 Grams

|

Carbs 45 Grams
3 Cups Calories: 21
Fats: 0 Grams

|

Protein 3 Grams

|

Carbs 3 Grams
5-6 Slices Calories: 70
Fats: 6 Grams

|

Protein 1 Grams

|

Carbs 4 Grams
Meal 5
5 Oz Calories: 181
Fats: 4 Grams

|

Protein 37 Grams

|

Carbs 0 Grams
1/3 Cup Cooked Calories: 73
Fats: 0 Gram

|

Protein 2 Grams

|

Carbs 15 Grams
1 Cup Calories: 118
Fats: 0 Grams

|

Protein 3 Grams

|

Carbs 12 Grams
Meal 6: Post-Workout
1 Serving Calories: 130
Fats: 2 Grams

|

Protein 25 Grams

|

Carbs 4 Grams
1 serving Calories: 130
Fats: 0 Grams

|

Protein 0 Grams

|

Carbs 30 Grams
Keys To Your Nutrition Success
Don't Starve
The most important rule for getting shredded is this: abs are built in the kitchen. If you're working hard in the gym, you must work harder in the kitchen. While you might think that you need to starve to get shredded, this isn't the case! If you cut your calories too much, you'll actually store body fat and your results will come to a screeching halt.
Fat Burning Metabolism
If you want to crank up your metabolic rate, the best way is to eat frequently throughout the day. Many teens eat two or three times a day. If you want to get shredded, that's not good enough! From now on, you'll be eating every two to three hours, having 5-6 quality meals throughout the day. It's not as hard as you might think. Just concentrate on having breakfast, lunch and dinner, and 3 protein snacks in between.
To eat every few hours, you'll need to be prepared. No more crappy cafeteria food or vending machine meals. Don't be afraid to bring a small cooler or lunch bag to school - once your classmates see your amazing results, they'll do it, too! Focus on your goals, and you'll hit every single one of them. Bring a few meals to school so you can always have quality food. Make meals ahead of time, and your fit physique will be within reach. Remember, if you fail to plan, you plan to fail.
What To Eat And How Much?
Let's start first by describing what not to eat. Fast foods and cafeteria food are outlawed. You want to be shredded right? Cut out the terrible caf food, and start eating a palm-sized portion of lean protein with every meal. Protein is responsible for tissue growth and repair, and lean muscle is tissue. Low-fat cuts of meat like grilled chicken or turkey, lean beef, egg whites, tuna fish or salmon, and protein shakes are perfect. For optimal fat loss and muscle retention, eat at least 1.5 grams of protein per body pound every day.
Also include a palm-sized serving of carbohydrates with each meal. Don't listen to the fad diet crowd, carbs are your body's preferred source of energy - you need them to stay energized throughout the day and during your intense training sessions. Complex carbs like whole grains, wheat bread, whole wheat pasta, oats, vegetables, and sweet potatoes are all good choices. Just stay away from refined carbohydrates like white bread, junk food, and candy.
Make sure you take in good fats daily, which are crucial for great health and best results. Don't make the typical mistake that many people do: not all fats are created equal, and to lose fat you need healthy fat in your diet. Make sure you take in fats like a tablespoon of olive oil, almonds, fish, or peanut butter a few times a day. Avoid skipping meals - every time you eat brings another opportunity to increase your metabolism. Keep yourself on the right path by loading your locker or bag with portable fuel like trail mix, beef jerky, ready to drink protein shakes, protein powder, and bars. Having these accessible throughout the day will ensure that your body is constantly infused with the right nutrients.
Hydration
It might go without saying, but you need to drink lots of water throughout the day. If you're not sufficiently hydrated, you can interrupt important fat loss and muscle building processes, plus your health and performance can suffer. About a gallon of water throughout the day is perfect.
Workout Nutrition
Let's get specific and talk about the two most important meals of the day - your pre-and post-workout meals. Your pre-workout meal is simple: you want a lean protein, a complex carb, and a tiny amount of healthy fat. Eat your pre-workout meal 1-1.5 hours before you train.
If you don't have time for a whole food meal, have a protein shake with a serving of carbohydrates. You can use oats, or a supplement like waxy maize or Vitargo, as your carb source. You need the right nutrients to destroy your workouts, so the pre-workout meal is essential. Your post-workout meal will include a fast-digesting carb and protein to help jumpstart recovery and repair muscle fiber. Your fast-digesting carb will be a simple carb, like maltodextrin or Vitargo, white bread, a bagel, or any simple sugar to quickly replenish your energy levels. Your protein will be at least 20-30 grams of whey protein for fast absorption, repair, and reconstruction.
Cheat Meals
In order to spike your metabolism, every 1-2 weeks we recommend that you grant yourself a cheat meal. A cheat meal is the perfect way to boost your morale and reward your hard work and dedication. Only have a cheat meal if you've consistently nailed your nutrition for 1-2 weeks. Otherwise, you don't need it. Make sure the meal contains no more than 500 calories (you don't want to ruin your hard work), but enjoy yourself.
One of the most common mistakes is overeating on the day you have your cheat meal. Many people that think a cheat meal is a "get out of jail free card" that allows you to devour anything and everything in massive quantities. Don't eat 2 large pizzas on the day of your cheat meal, and don't change the rest of your meals for the day.
Weekends And Restaurants
It can also be tough to eat well on weekends. You go out with friends, forget your meals at home, and when you suddenly get hungry, you hit up a burger joint or an ice cream parlor with your buddies. That said, if you end up stuck without food or go out to eat, just make smart ordering choices. Grab a grilled chicken sandwich without the mayo, and skip the sugar-laden soda. For drinks, just grab water.
Unless you want a bigger gut, not better abs, you don't want a lot of unnecessary calories from unhealthy places. Watch out for too many toppings, order grilled food instead of fried, and get your dressings on the side. Split your meal with someone, or just box half the meal and enjoy it later. These simple rules will help you have fun without ruining your hard work.
Final Word on Nutrition for Male Teen Fat Loss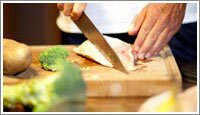 You now have the tools at your disposal to build a monumental body. Be consistent, pack your meals, down your calories, and enjoy the results. Follow the roadmap we've provided, and don't let anyone stop you from transforming your life.