CONGRATS, STILL IN IT CHAMPS!
MATTHEW, CHAYLENE AND PETER FOR THE WIN!
MALE WINNER ($20,000)
MATTHEW FARRELL
farrellmj1986
Weight lost: 27.4 pounds
Body fat lost: 9%
Matthew has been ripping it up on BodySpace, and all of that motivation paid off big time! He and his wife joined the Still In It Challenge, and Matthew swept the male competition by shedding nearly 30 pounds and carving a six-pack (more like an 8-pack!) of abs that is sure to get more than a few people off the couch and into the gym. Congrats, Matthew!
FEMALE WINNER ($20,000)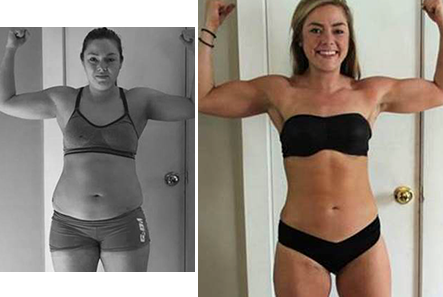 CHAYLENE SARTY
xChaylene
Weight lost: 24 pounds
Body fat lost: 10%
Chaylene had some major motivation for her transformation: Her wedding! This new bride killed it by cutting pounds and developing absolutely amazing delts. She documented every step along the way on her BodySpace account, so check it out if you need a dose of inspiration. Congratulations, Chaylene!
TRANSFORM FOR LIFE WINNER ($10,000)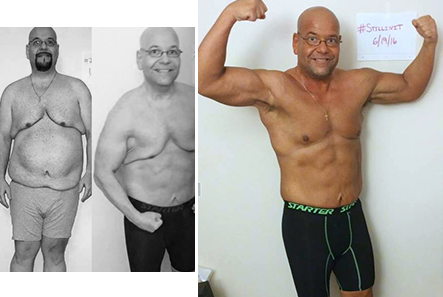 TRANSFORM FOR LIFE WINNER
PGeorgo62
Weight lost: 53 pounds
Body fat lost: 16.5%
Peter began his transformation journey at the start of this year, and he's proof that you can make every day better than your last. During the Still In It Challenge alone, he shed a mind-boggling 50 pounds by dialing in his nutrition, showing up for workouts, and making the most of BodySpace. We're excited to see what he'll do next! Congrats, Peter!
YOU'RE NEXT
Matthew, Chaylene, and Peter believed in themselves and proved that amazing transformations don't just happen in January. You could be next! Enter our next challenge by July 10 and transform your life.
SIGN UP FOR THE NEXT CHALLENGE
NOW - JULY 10
Time to set a new goal and keep transforming with the Next Level Challenge!
REGISTER NOW