Hundreds of tanned bodies will head to the windy city this weekend for the annual NPC Jr. National Championships. This pro-qualifying event for the figure will take place at the Hyatt Regency O'Hare Hotel, in Chicago Illinois June 15-16th. At the end of this weekend there will be four new IFBB figure pros.

2007 NPC Jr. National Championships

One change this year will be two added height classes, but the number of awarded figure pros will remain the same. The bodybuilding (both men and women) and fitness will not have the opportunity to turn pro here but will get a chance to test their skills against some of the nation's best.
Prejudging will kick off on Friday night. "Fabulous Female Friday" as its been dubbed will showcase women's fitness, figure and bodybuilding all set to begin at 6pm. The following day, Saturday June 16th at 9am the Men's bodybuilding and women's figure will conclude the prejudging rounds. The finals are set for Saturday night at 7pm. This year's guest poser will be IFBB Pro Chuck Sanow.
Past Competitors:
This event has produced some great competitors, most recently IFBB Pro Bodybuilder Phil Heath. Heath took the Jr. National stage two years ago and it was his first national contest. You never know who will show up at this show and who could be tomorrow's next big star.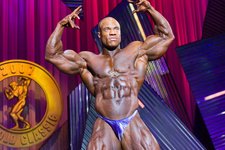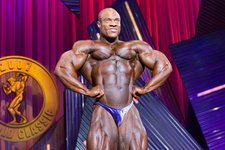 Click Image To Enlarge.
Phil Heath At The 2007 Arnold Classic.
View More Pics Of Phil Heath Here.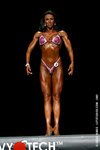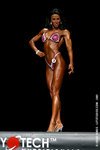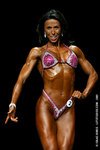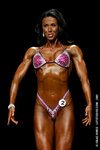 Click Image To Enlarge.
Mary Jo Cooke-Elliott At The 2007 IFBB Colorado Pro/Am Classic.
View More Pics Of Mary Jo Cooke-Elliott Here.
Paola Almerico finished 7th at this competition last year but was able to take the remainder of 2006 to put it all together and turn pro at the 2007 NPC Jr. USAs earlier this year. Amy Fry placed third at this show last year and is now an IFBB Figure pro with an Olympia qualification (she placed third at the Pittsburgh Pro Figure on May 5, 2007).
By The Numbers:
I spoke with Pam Betz, the promoter of this show and she shared the numbers with the show... There are 130 male bodybuilders and at last count 218 female competitors. Now how those break out we won't know until Thursday/Friday of this week, but, holy smokes that's a ton of competitors!

When I asked Pam if this was a record setting number of entries, she said it was pretty close but three years ago with 362 is still the record. This year will be only 17 entries shy of that record.
Keep An Eye On...
There are a couple figure competitors to keep your eye on this weekend, who have an excellent chance at claiming one of those IFBB pro cards. Huong Arcinas, in the figure short class won the A Class at this year's NPC JR USAs and could have easily been award her pro card there. At 4'11" she is one of the shorter competitors on the stage but she is balanced and should fair well here.

Another figure competitor to watch out for is Krissy Chin, who placed second at the NPC JR. USAs but has what it takes to turn pro at this show. Six days out and she looks great. I'll be shooting with Krissy after the show and will be sure to post some of the photos on my BodySpace page.

Check Out Krissy's BodySpace Page Here.

Conclusion

Good luck to everyone competing this weekend. I will be there photographing the show for Bodybuilding.com. Look for photos on Thursday from the competitor's check-in and followed by photos throughout the weekend for the event. Bodybuilding.com will be your continued source for videos, photos and reports.