Coming off a rest day, we're going to go right in Hell Session III. Big Mike "Wicked" Van Wyck and I will show you how to attack chest and the 3-headed dog we call triceps from multiple angles.
Watch the video from the dungeon gym to see how Hellcentrics work your body so hard you'll think you died and went to hell.
HRT
Hell Session III
Watch The Video - 8:41
Hellcentrics are 4-step spot-lifts performed after you do 8 regular lifts. Your spotter is key to Hellcentrics; your own personal ferryman across the River Styx.
The 4 steps into Hellcentric horror are:
Spotter pushes down; lifter resists through a partial lift
Lifter pushes back up; spotter assists
Spotter pushes all the way back down; lifter resists against the full negative
Lifter pushes all the way back up; spotter assists
This is one rep.
Start with three warm-up sets to get started. As you go through the workout, you'll need fewer warm-ups as your muscles experience the hellheat. Increase the weight with each warm-up set.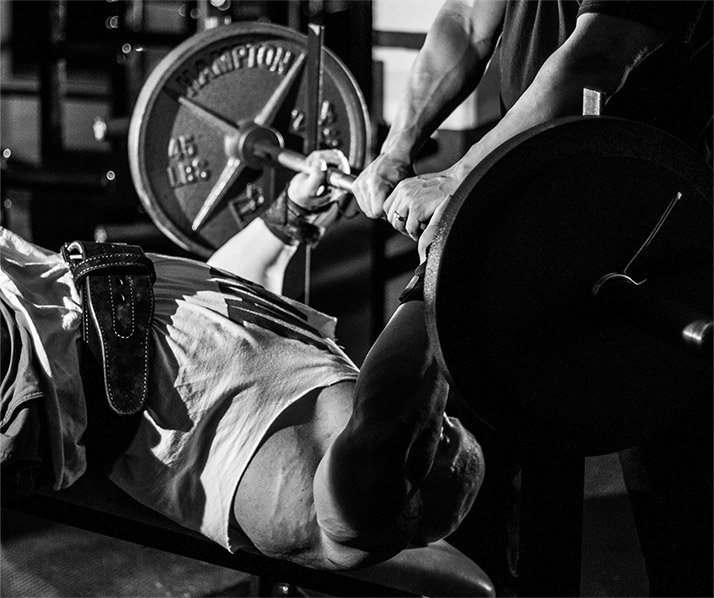 decline bench press
This comes first to set the pecs on fire and get them growing. We will start with this exercise to hit the low end of the pectoralis major. Your spotter will hold the center of the bar with both hands to balance the bar during Hellcentrics.
You want to use 60-80 percent of your 1-rep max.
Flat Bench press
This will hit the middle and sides of the pecs. Do a 10-rep warm-up for this exercise. You should already be feeling the burn.
Let's f#cking get after it!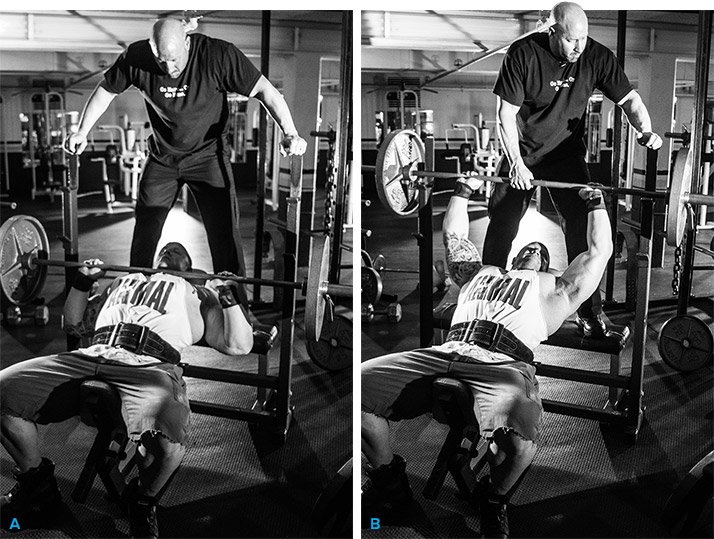 Incline Bench Press
This will finish off the pecs by hitting their upper region. There is no need to warm up. If you aren't heated now, you're not working hard enough. By the time we're done. You shouldn't even be able to do a f#cking push-up
Barbell Skull Crushers
Lower to your forehead; it will kick off our triceps routine by torturing the medial and lateral heads of the triceps. Bring the weight down to your forehead, tuck in your elbows. Increase the weight on the second set.
5
Seated Dumbbell Tri Extensions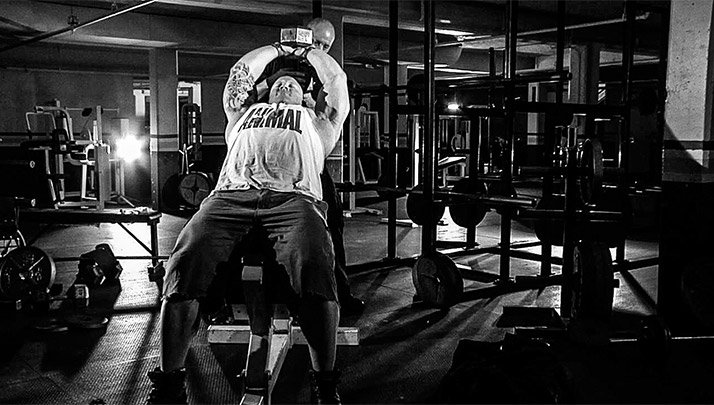 Seated Dumbbell Tricep Extensions
Finish off the triceps by primarily targeting the long head of the triceps. Use the incline bench for a better base so we can use a little bit heavier weight.
The spotter will pull down on the dumbbell for the Hellcentric reps. We bump up the weight a bit because we're going to leave it all f#cking right here.
Get your stretching in. We've got one workout to go.
Hell Session 3