Everybody needs an easy chicken recipe for when you just don't know what to make. When I'm out of ideas, I always turn here.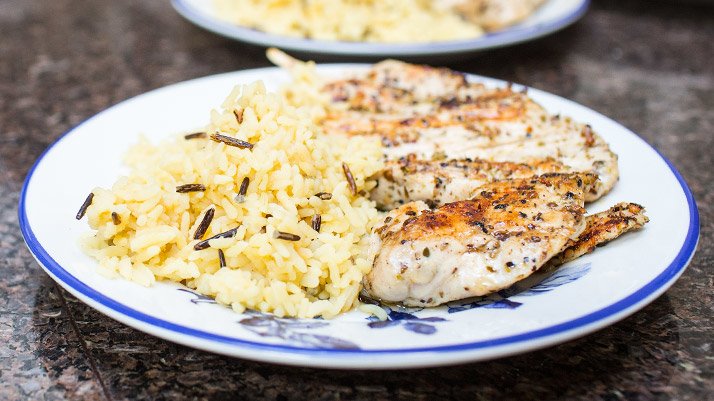 Ingredients
Chicken breasts, thinly sliced
2
---
Extra-virgin olive oil
4 tbsp, divided
---
---
---
---
---
Quick-cooking brown rice
1 package
---
Directions
Mix chicken, 2 tablespoons olive oil, Montreal spice, chili flakes, pepper, and oregano in a Ziploc bag.
Place bag in fridge and allow to marinate overnight.
Heat 2 tablespoons olive oil a nonstick skillet.
Add chicken breast to the pan and cook for 4-5 min on each side, or until done.
Follow directions on rice package and enjoy with chicken.
Nutrition Facts
Serving size: 1 breast
Recipe yields: 2 servings
Amount per serving
Calories 445