NFL scouts love speed. Recent speed increases have changed the way football is played. Get with the times, blaze through the 3-cone drill and finish ahead of the rest.
Improve For Your Sport
Improve Sports Guide
Introduction To Improve Sports
Watch this quick video to get the scoop on improve sport supplements!
Get Serious About Your Game
TAKE IT TO THE NEXT LEVEL WITH IMPROVE SPORT PRODUCTS
If you're serious about playing your best at all times and want to progress to the top echelon of your chosen sport, you should take a serious look at some of the training aids that are available.
Although you can achieve good performance from focusing on a nutrient dense diet and a proper training regime, if you want to extend your barriers you'll want some extra help.
If this pertains to you then sport improvement products are just what you're looking for to make good performance, great performance!*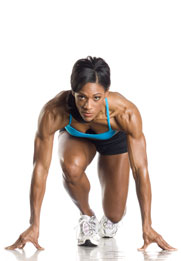 Blast Past The Competition*
TAKE IT TO THE NEXT LEVEL, CONT.
Sport improvement products may offer the following benefits:
Promote explosive power and speed*

Promote optimal recovery*

Enhance oxygen utilization to ward off fatigue.*

Support endurance levels*

Optimize focus and motivation*
Whether your sport is basketball, football, soccer, track and field, or any other sport, we've got you covered with a full line of sport improvement supplements.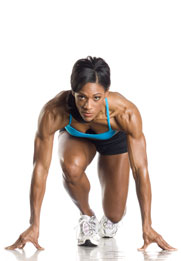 Stay On Track Post-Workout
REPLENISH YOUR MUSCLES WITH POST-WORKOUT PRODUCTS*
Whether you're coming out of a hard workout in the gym or just finished on the field, giving your muscles the nutrients they need, will boost your long-term progress. The two key supplements you must take in at this point are protein powder and creatine. Post-workout supplements may:
Replenish creatine stores*

Optimize rate of protein synthesis*

Enhance metabolism*

Reduce muscle soreness*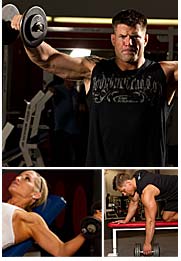 Prepare For Battle On The Field
GRAB HOLD OF AN ENDURANCE AND ENERGY ENHANCER
Getting geared up for a game isn't easy. There's so much preparation that is required and even when everything else is in place, there are those times when you just can't seem to get yourself motivated.
If you find that happening to you, then turn to energy and endurance enhancing supplements to save the day. These supplements may supply you with a sustained energy response that will allow you to compete at your optimal level.*
If you really need a quick energy boost check out stimulant enhanced energy products that are absorbed rapidly in the body to help you perform at a high level of intensity.*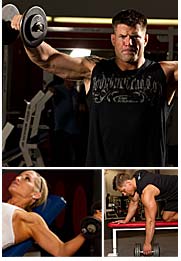 Nerves Of Steel
KEEP YOUR HEAD IN THE GAME WITH FOCUS ENHANCERS
If there's one thing that can shake any athlete's nerves, it's the fear of buckling under pressure. Your performance can take a dramatic change for the worse if you're more worried about NOT failing rather than winning.
When your focus gets shaken, so does your confidence and next thing you know your performance has gone out the window. Focus Enhancers can help you keep a cool and calm frame of mind so that you can think on your feet in the most stressful situations to emerge victorious!* - What side of the field do you want to be on?
With ingredients such as L-Taurine, L-Tryosine, Choline, GABA, DMAE, Acetyl-L-Carnitine, and 5-HTP, you have plenty of options to choose from to help you play your best.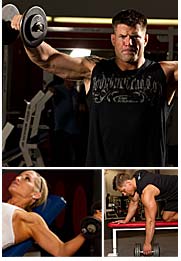 Fight Post-Workout Energy Drain*
RECOVERY PRODUCTS WILL HELP YOU SEE RESULTS
Taking the right recovery products can promote fast recovery, so you can spend more time on the field honing your craft.* The primary products that you'll want to turn to for post recovery are:
Glutamine - supports a healthy immune system so your body can deal with the constant stresses of your workouts.*
Branched chain amino acids (BCAA's) - can be used directly by the muscle cells and will help to reduce the chance of muscle tissue being compromised and burned as fuel for the body.* BCAA's can either be used to build new proteins or be burned as fuel to produce energy.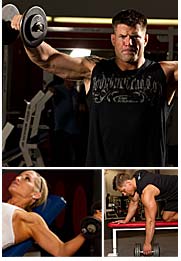 Don't Fear High Impact Activity
JOINT SUPPORT PRODUCTS CAN HELP*
If you're an athlete involved in a high impact sport, your bones are constantly taking a beating. To help prevent any problems before they occur, be sure to stay on top of your joint health supplementation.*
There are many great options to help with preventative maintenance. Whether you choose glucosamine to keep your joints mobile and flexible, hyaluronic acid to help improve the cushioning and lubrication of the joints, or calcium to supply the mineral needed for strong bone development, there are numerous ways to maintain your joints.*
Other good options also include Chondroitin, Shark Cartilage, SAMe and MSM. Be sure to find a plan that works best for you, so you can stay ahead in the joint support game!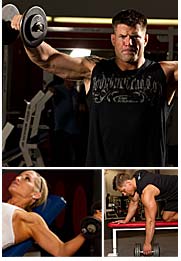 Over 3000 Sports Articles
Strength And Power Sports
---
Featured Product
BodySpace is YOUR key to success! Create a profile, meet others, track your progress and much more!