VPX & Bodybuilding.com are proud to announce the 2007 Shotgun Fully Loaded Tour. The following information will detail upcoming tour dates and locations. Meet Toney Freeman and get training advice.

2007 NO-Shotgun Fully Loaded Tour!

2007 Shotgun Fully Loaded Tour will take it's first shot in Boise, ID on June 18, 2007. The following will be the remainder of this exciting tour where fans will be able to meet IFBB Pro Toney "the X Man" Freeman. Photos, autographs and more will be available. See tour details below:
Tour Dates:
June 18 - Boise, ID


Gold's Gym West Boise
7316 Fairview Ave.
Boise, Idaho 83704
Phone: (208)377-GOLDS
Time: 5-7pm

Tuesday June 19 - Las Vegas, NV


Golds Gym Las Vegas
3750 East Flamingo Rd.
Las Vegas, NV 89121

June 21 - Chicago, IL - 6-8 PM


Quads Gym Chicago, IL
3727 North Broadway
Chicago, IL 60613

June 28 - Scranton, PA - 5-7 PM


Golds Gym Scranton, PA
1003 North Keyser Ave
Scranton, PA 18504

June 29 - Bloomfield, NJ - 5-7 PM


Plaza Gym Bloomfield, NJ
11 Westinghouse Plaza
Bloomfield, NJ 07003
General Information:
Meet IFBB Pro Toney "the X Man" Freeman
Autographs & Photo
Free Samples
Expert Advice on training, nutrition, and supplementation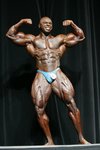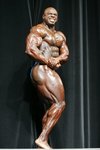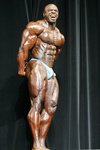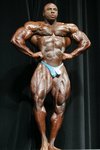 Click Image To Enlarge.
Toney "the X Man" Freeman.
View More Pics Of Toney Freeman
Here
.
Toney Freeman's Posing Routine
At The 2007 Iron Man.
Click Play To Start The Video.
Or Pick Your Preference Below:
Windows Media (15.1 MB)
* (all dates are subject to change. Please contact your gym manager for details)
PRODUCT
VPX Presents:
NO Shotgun
VPX NO-Shotgun fuels episodes of physical intensity to induce insane muscle pumps that can lead to muscle growth. The biochemical and physiological response to when combined with intense resistance training causes extra trauma to occur to trained muscle.
[ Click here to learn more. ]
Back To Bodybuilding Contests's Main Page
Back To The Articles Main Page.
Related Articles
How Arnold Built His Legs And Abs
2014 Olympia Weekend Coverage
Arnold Schwarzenegger's Mammoth Chest And Back Workout
Featured Product
Formulated to Have Minimal Impact on Sugar and Insulin Levels!