The other day, I was chatting with my sister, when she asked a question out of the blue: "Oh, I've been meaning to ask you. (Ominous pause) Have you ever mixed yogurt and tahini?"
Well...no. No, I hadn't. I hadn't even thought to. But it made perfect sense, right? The creaminess of plain yogurt could take the bitter edge off of the ground sesame seeds in tahini. The tahini would give a nutty depth to accompany the tartness of the yogurt. Tahini also usually gathers dust in the fridge, so it could use a little action. This, I had to try.
After encountering this recipe in Greg and Lucy Malouf's excellent cookbook Moorish, my sister explained, she and her family had been putting it on "everything": steak, vegetables, snacks, you name it.
Ever since, I've been doing the same—and so should you. Aside from the terrific flavor, it combines two nutrient-packed ingredients that also happen to be great ways to sneak in a little extra protein.
You're welcome.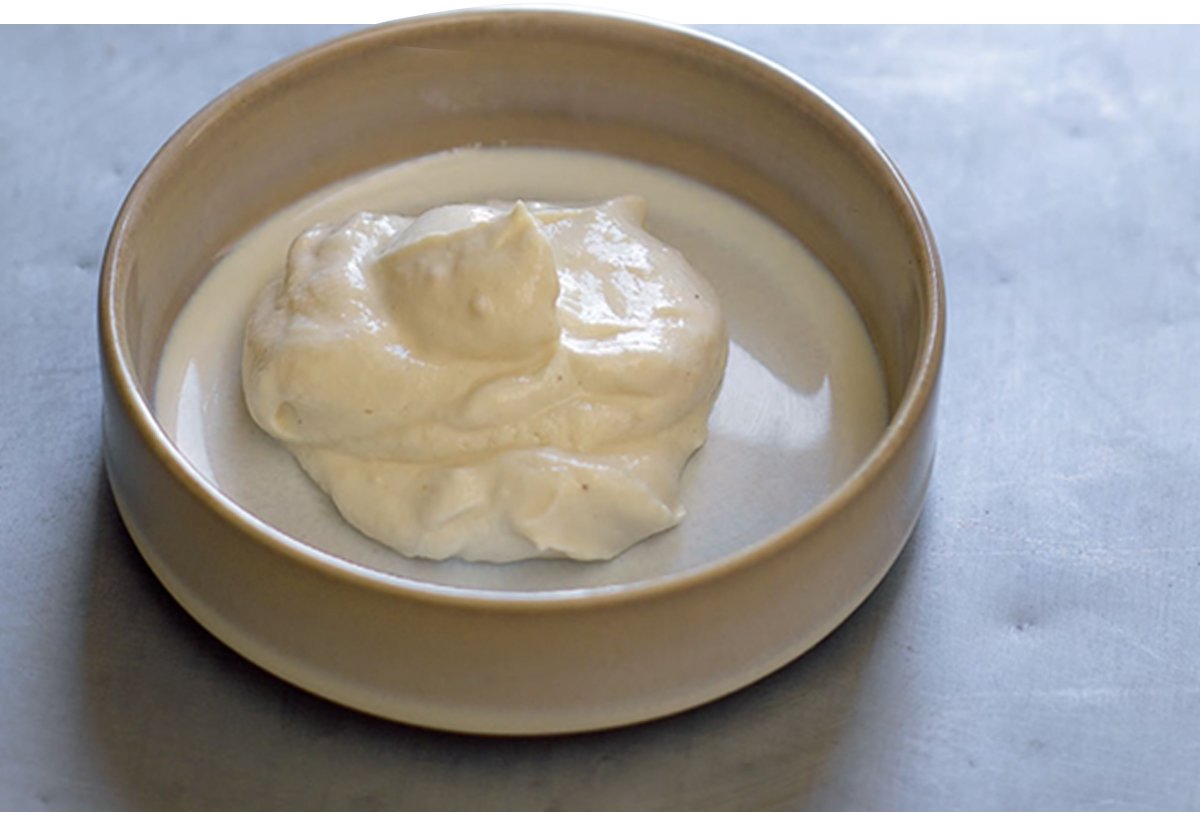 Makes 8.5 oz, approx. 1 cup
Ingredients
Plain yogurt: 6 oz.
Tahini paste: 4 tbsp
Juice of one lemon
Garlic: 1 clove
Sea salt: 1 tsp
Directions
Combine the yogurt, tahini, lemon juice, garlic paste, and sea salt. Thin with a little water if necessary. The sauce should have the consistency of thin honey. Taste and adjust the flavors as necessary. What you are aiming for is a good balance of sharp yogurt and lemon with garlic and nutty tahini.
Refrigerate and use within 2-3 days.
Whole-Fat Yogurt Option
Serving size: 2 tbsp
Recipe yields: 4 servings
Calories: 143
Fat: 11 g
Carbohydrates: 6 g
Protein: 5 g
Low-Fat (1%) Yogurt Option
Serving size: 2 tbsp
Recipe yields: 4 servings
Calories: 125
Fat: 9 g
Carbohydrates: 6 g
Protein: 5 g