Bariatric Surgery Wasn't Enough | From Little Guy to Morbidly Obese | I Dropped Dead of a Heart Attack | Lifting Her Way Out of Grief | At 600 Pounds, Change Was Possible | How a Car Crash Created Change | The Incredible Shrinking Man | If You're Obese, Your Life Is Not Over | Eating Was the Only Way I Could Cope
If it hadn't been for a car crash in 2008, Jordan Grahm might not be alive today. Weighing more than 400 pounds at the time, Jordan endured a wreck that separated his shoulder and broke his wrist. Yet it also served to free him from a rut that included overeating, depression, and recreational drugs. 
Growing up, Jordan was always big and the subject of teasing from other children. "Kids can be cruel," he says. "I was subject to ridicule and bullying, which caused me to develop a very defensive and protective state of mind." 
When Jordan was in the ninth grade, his parents divorced. He blamed himself, and his weight soared. It wasn't until he became a football lineman that his 5-foot-9, 290-pound frame was put to good use. Then, tragedy struck.
"When I was 14, my mom suddenly passed away," he says. "I'll never forget the moment I heard the news. I was in complete shock." The search for "Why?" provided no answers and drove Jordan further into despair. 
"Food became my outlet—my coping mechanism for dealing with my depression," he says. "I didn't care about my future." By the end of his senior year of high school, Jordan weighed 400 pounds. 
He doesn't know how heavy he became, because after graduation, he stopped tracking his weight. "Doctors told me I would die young from obesity-related complications; I told them, 'If that happens, then so be it,'" he says. 
It wasn't until after his accident that Jordan had a change of heart.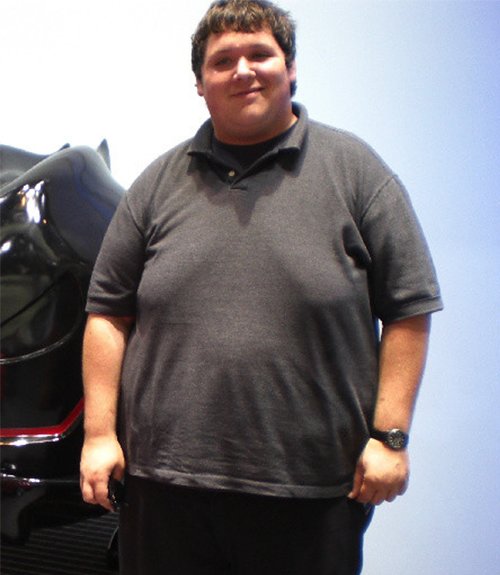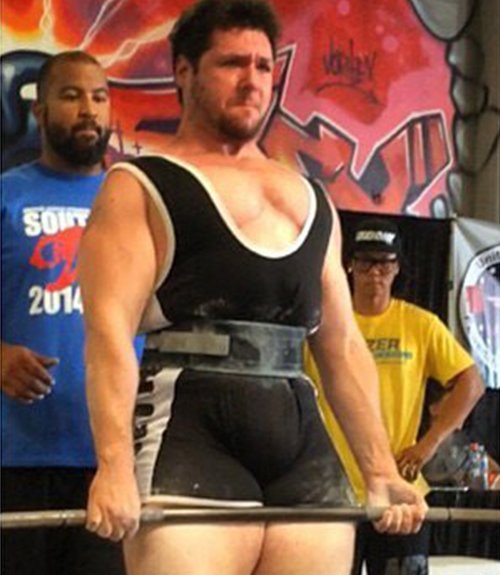 Why was your accident a wake-up call?
On March 30, 2008, I was in a car collision, and it took five guys to lift me up on the stretcher. The next day, I went for an MRI and barely fit inside the machine. They almost had to send me to a special version that is bigger than normal. That day, I decided that I'd had enough. I decided I had to change the way I lived and ate, and I started exercising. I decided I was worth the hard work and dedication that it would take to improve my future.
No matter how hard it would become, I vowed never to give up. I realized there was no room for excuses, self-pity, or fear. The pain of what had to be done could never match the pain I felt from the way I was living. 
What were the first steps you took to transform your life?
I started out walking my little Boston terrier, Blackberry. It took me an hour to walk her one mile—down and back up a hill. After that mile, everything hurt. I felt so uncomfortable. But I stuck with it, and we were eventually running four miles a day, six days a week. When I thought about quitting back then, I knew I had to do this—not only for myself, but for my dog, too! 
I lost 100 pounds just from walking. While on vacation in Las Vegas, I ventured into the hotel gym. I got to work, hoping that nobody would be around. Soon after, a few folks joined in. Instead of laughing at me and reacting the way I thought they would, they encouraged me.
When I got home, I joined a local gym. If people thought I was out of place or had negative thoughts, that would be their problem. I had to push myself out of my comfort zone for my own good.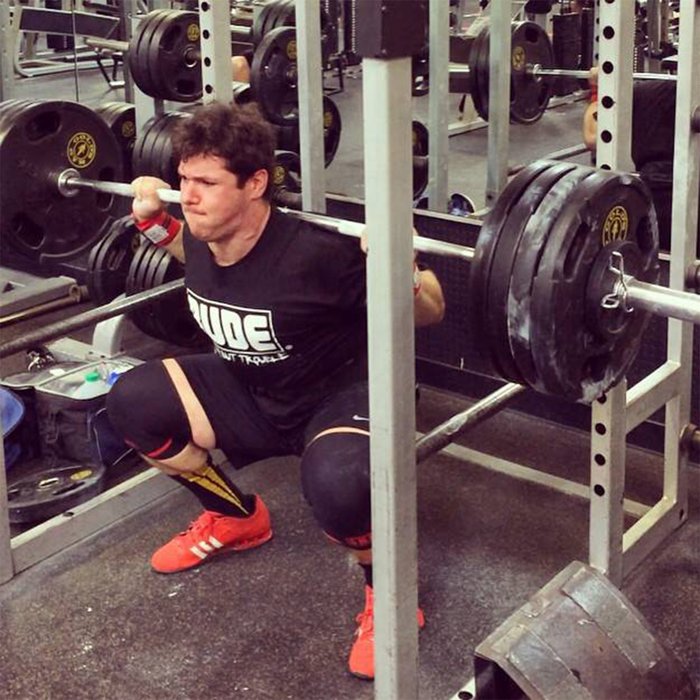 What did your first gym workouts look like? 
I started out just lifting a barbell with no plates, which was tough for me. Little by little, I got stronger. Now, when I lift a barbell, it's most certainly weighted! 
Ultimately, I was able to lose 200 pounds and improve my strength and fitness tremendously. I worked my way up to being able to squat 434 pounds, deadlift 500 pounds, bench press 315 pounds, and do pull-ups and dips with added weight.
I remember when I thought I'd never be able to do a pull-up. The first time I did one, I was overjoyed. It was a momentous step forward. I knew that all of my hard work was paying off. 
How did Bodybuilding.com help you reach your goals? 
When I first started out, I had no idea what I was doing in the gym. I learned so much through Bodybuilding.com—the forums and the exercise database were incredibly helpful for me to learn how to structure my training. BodySpace helped keep me accountable and allowed me to interact with other members for motivation and support.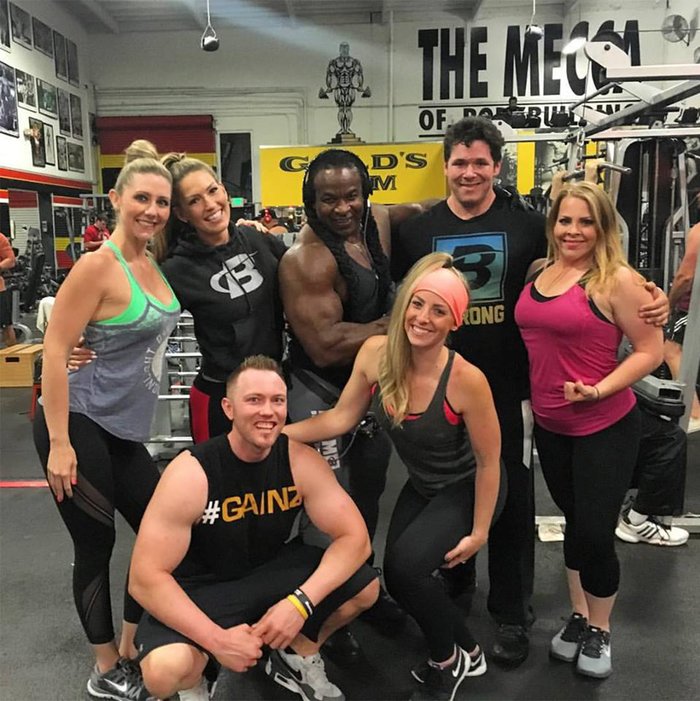 In November 2013, I was honored to attend Bodybuilding.com's annual holiday party to speak about my transformation and upcoming skin-removal surgery. I was surprised with a check that covered what we didn't raise from my fundraiser. Bodybuilding.com truly changed my life, and I am incredibly grateful. 
Did you clean up your nutrition pretty quickly, or was that more of a struggle?
I knew that I had to change my eating habits. I couldn't keep drinking eight cans of soda a day on top of my 10,000-calorie diet. I started favoring lean meats, vegetables, and complex carbs. I started researching nutrition on Bodybuilding.com, which taught me so much.
Eventually, I went back to school to study nutrition and learn exactly why the foods we choose to eat are important—not only for body composition but also overall health. 
What supplements do you take?
What aspect of your transformation challenged you the most? 
When I had surgery to remove my excess skin, I took eight weeks off from training, which was very challenging; I started back at square one. But I was able to build myself back up, and 10 months after my surgery, I competed in my first powerlifting competition. I set a goal to squat more than I used to weigh, and I did it!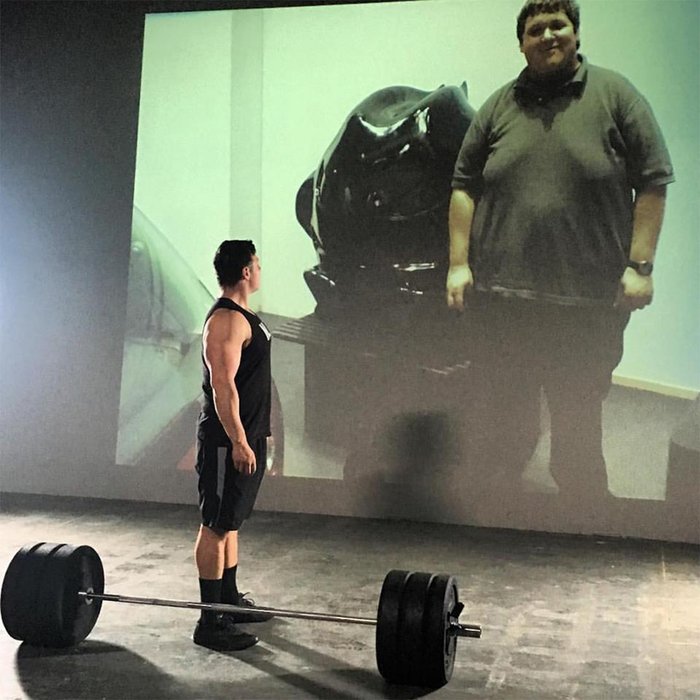 What are your future fitness plans?
I'm looking forward to competing in powerlifting again. I've also been entertaining the idea of doing a physique-based competition at some point. Long-term goals for strength are bench pressing my old body weight (420 pounds) and also doing a chin-up with enough added weight to total my old body weight. 
What advice do you have for aspiring transformers? 
The most important aspect of transformation is believing in yourself. It's important to push past your comfort zone. As they say, if it doesn't challenge you, it doesn't change you! Being obese is hard, and being fit and healthy is hard. It's up to you to make the choice of which hard you want to endure.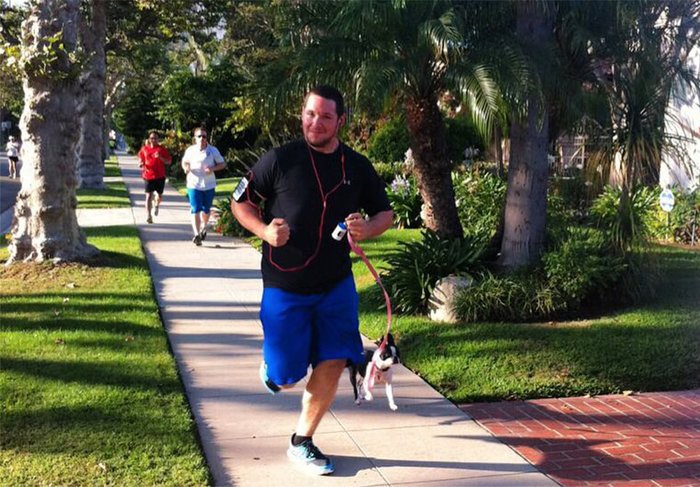 How did your fitness journey transform your professional life?
After transforming my body and mind, I decided to transform my career as well. I went from being a real estate agent to an NASM-certified personal trainer and weight-loss specialist and a motivational speaker. My biggest joy is seeing others succeed with their health-and-fitness goals. I aim to light a fire under people to get them motivated to take control of their health and their lives. 
Behind every successful transformation lies a plan. Considering a transformation of your own? BodyFit provides the tools you need for your journey with over 60 workout and nutrition plans.